American Express Launches Personalized Deals & Offers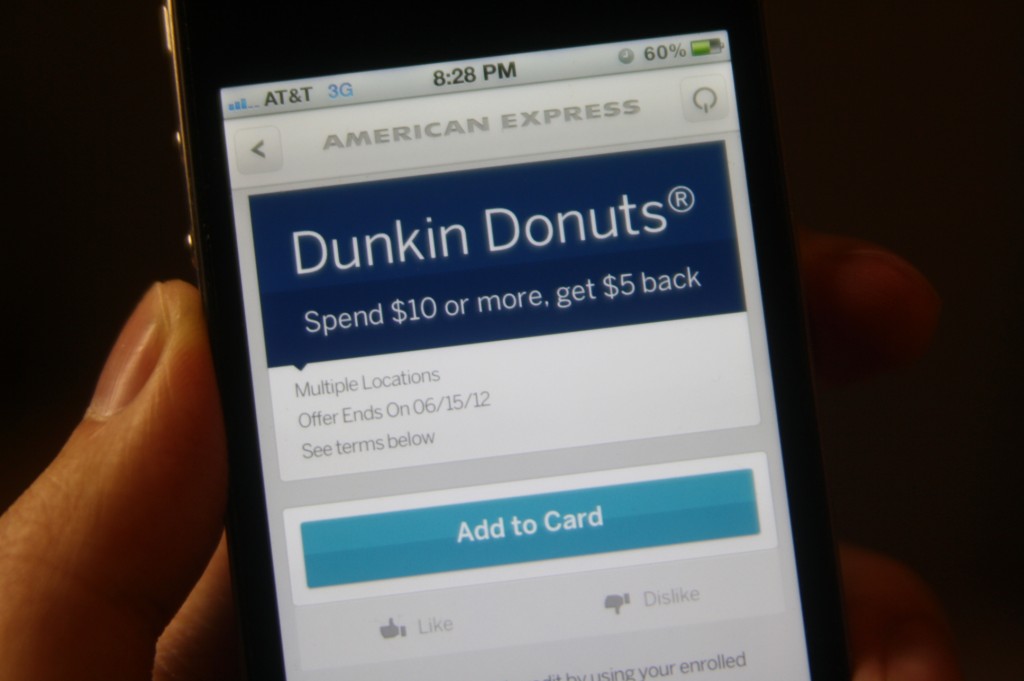 American Express card members can now receive daily deals, sent via the company's iPhone application and based on purchase history and location. Initially, the deals program will be in pilot mode with offers concentrated in New York and Los Angeles.
Launched Monday afternoon, the "My Offers" feature competes with the likes of Groupon and LivingSocial — the largest players in the daily deals market — but without the hassle of having to purchase a coupon, and returning it when doesn't get redeemed.
"In an increasingly crowded marketplace, where consumers are bombarded with daily deals, we saw an opportunity to help our Cardmembers save time as well as money by curating meaningful offers for them," said Josh Silverman, president of the U.S. consumer services group at American Express, in prepared remarks.
Cardmembers can view their list of personalized deals through the American Express app and have offers linked to an American Express card.
For example, one offer is a $5 statement credit for spending $10 or more at a Dunkin Donuts.
Selected offers will be saved in a list that can be sorted by relevance, location or expiration date. By using the synced American Express card at the participating merchant, the deal is automatically redeemed. My Offers records the offers that are redeemed so cardmembers can review their savings.
Statement credits should show up within 3 to 5 business days after the purchase.
"We developed our mobile offer engine with three key points of differentiation in mind: relevance, convenience and value," Silverman added.
"My Offers" makes its debut just days after some press attention to the marketing power hidden in American Express' data.
American Express is the largest U.S. credit card issuer by purchase volume, according to The Nilson Report.
Ask a Question