What Young Adults Still Don't Know About Credit Scores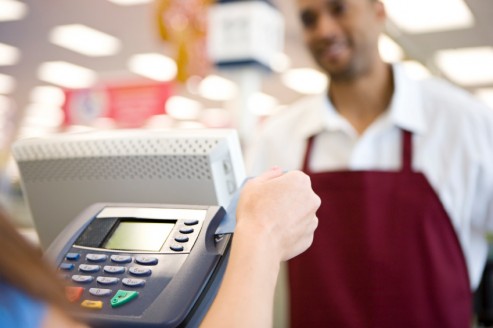 New or recent college grads may want to brush up on how their student loan debt can influence their credit score.
According to a survey conducted by the Consumer Federation of America (CFA) and credit scoring company VantageScore Solutions, only 58% of young adults (18-35) correctly identified the factors related to student loans that can have an impact on their scores.
These young adults especially don't realize that "just taking on the debt will depress their score," says Stephen Brobeck, executive director of the CFA.
High levels of unpaid debt can have a negative impact on a person's credit score, regardless of whether they consistently pay their bills on time, because many lenders believe it will be much harder for that person to make payments on a new loan.
The potential red flag can delay a young adult's ability to take out a mortgage or car loan. It could alternately lead to higher interest rates on these types of financing. The added expense then makes it harder for young adults to make all their payments on time and can lead to further credit score woes, Brobeck says.
Exacerbating the problem is the fact that student loan debt is currently at an all-time high. The Consumer Financial Protection Bureau found private and federal student loan debt collectively topped the $1 trillion mark in March.
"Some of these debt loads coming out of college are pretty attention-getting," Barrett Burns, President and CEO, VantageScore Solutions, says "The financial toll placed on students cannot be overstated."
Burns says it's important that students and their guarantors understand the true ramifications of their total projected debts, including the impact it can have on their scores and their ability to pay other bills. He also says, in order to improve scores, young adults should focus on paying bills on time, keep balances low and avoid taking on unnecessary loans.
The survey findings were part of an annual study on consumer knowledge concerning credit scores. Results are based off of telephone interviews with over 1,000 Americans conducted in late April 2012.
Smarter, but not smart enough
"The good news is, consumers know more than they did in 2011," Brobeck says.
For example, 75% of participants knew the three major credit bureaus – Experian, Equifax and Trans Union – were responsible for compiling their credit report. A majority of consumers also understood new consumer protections regarding credit score disclosures.
Still, there are categories in which "significant minorities [of participants] answered incorrectly," Brobeck says. These areas include a misunderstanding of how credit card inquiries impact scores and the false belief a person's age, ethnicity or marital status is factored into a score.
The survey also found, while 78% of consumers understand they have more than one generic score, they don't always know which one they are looking at.
"It's critical to understand what score is being used," Brobeck says. A good FICO score, for instance, isn't necessarily a good VantageScore since the two popular models follow ranges of 300 to 850 and 500 to 990, respectively.
Ask a Question