Bank of America Begins Rollout of New Cash Back Program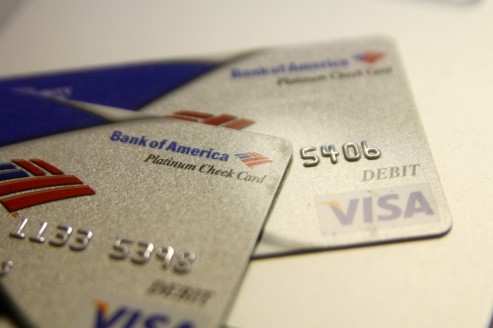 Bank of America is delivering personalized deals and offers to customers in select states after bank employees piloted the program earlier in the year. Called BankAmeriDeals, the program aims to strengthen the relationship with existing customers and attract new business.
Last week, Bank of America customers in Georgia, North Carolina and South Carolina began receiving cash-back offers when they viewed their accounts through online banking.
"Since January, the program was tested by Bank of America associates nationwide," said Tara Burke, a Bank of America spokesperson.
The BankAmeriDeals program doles out offers that are chosen for customers based on their spending history.
An offer may require that a customer make a $25 purchase to receive $5 cash back.
After accepting an offer and having it loaded onto a Bank of America debit or credit card, the customer simply needs to make the qualifying purchase. The cash back is redeemed as a statement credit that shows up in the next account statement.
The deals include major national brands and local small businesses, Burke added.
Other Bank of America customers who are waiting to participate in the BankAmeriDeals program will have to wait little. "We plan to roll out the program nationwide by the end of the year," said Burke.
The introduction of BankAmeriDeals is expected to help compete with other major banks that are offering similar programs. Chase, Regions Bank and Ally Bank are few of them that currently have merchant-funded cash-back programs, but only for debit card users.
Like American Express, which launched its personalized deals program this week, Bank of America hands out these types of offers to credit card customers, who can stack the benefits of their card's rewards or cash-back program (if any) with the merchant-funded offers.
Ask a Question