PayPal has largely been a cashless operation, until now. Through a partnership with coin-counting machine provider Coinstar, PayPal transforms Coinstar kiosks into machines that also double as ATMs for PayPal customers.
In 2011, PayPal piloted these kiosks in local grocery chains in Dallas, Texas to test another way for customers to fund and withdraw from their accounts.
"The results have been impressive. We've found that 40 percent of our testers go back to use PayPal at Coinstar machines again and through survey research, we're getting high marks from our users on the integration," said Dan Schatt, head of financial innovations at PayPal, in a recent blog post.
Using the Coinstar kiosks, PayPal customers just enter their email or mobile number before proceeding to load their accounts with cash or coins. There is a cash-loading fee of $3 per transaction and coin-loading fee of 5.9% of the amount loaded.
Also, PayPal users can withdraw cash, at $3 per transaction, by entering their email password or mobile number-PIN credentials.
"We're making money work better in today's multi-channel shopping environment," Schatt said.
PayPal users typically have to move funds through external bank accounts. There is also the option of spending funds through a PayPal debit card.
Regular Coinstar machines count coins and consumers can opt to cash out through e-certificates and gift cards at popular retailers, which is free of charge, or through a cash voucher to be redeemed as cash or used toward a purchase at the store's checkout, which comes with a 9.8% fee.
Coinstar currently operates more than 19,000 coin-counting kiosks in supermarkets, drugstores, convenience stores, restaurants and financial institutions. PayPal has 110 million active registered accounts worldwide.
Despite the wide reach held by both companies, the PayPal-integrated Coinstar kiosks will only be available in Dallas, for now.
"We have no additional rollout plans to announce at this time," said Schatt in an emailed statement.
Would you use this new service?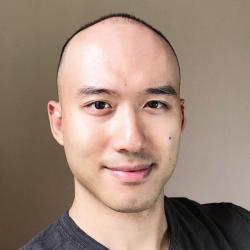 Simon Zhen is a research analyst for MyBankTracker. He is an expert on consumer banking products, bank innovations, and financial technology.
Simon has contributed and/or been quoted in major publications and outlets including Consumer Reports, American Banker, Yahoo Finance, U.S. News – World Report, The Huffington Post, Business Insider, Lifehacker, and AOL.com.
Ask a Question