How Millennials Can Improve Their Credit Scores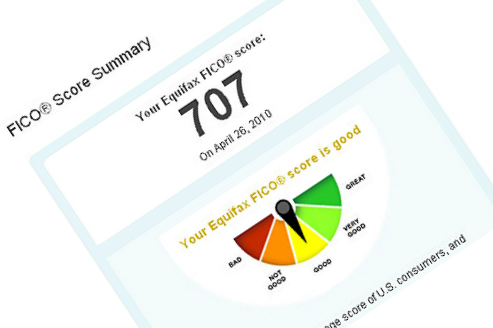 Millennials aren't scoring so high when it comes to credit. According to data compiled by credit bureau Experian, the youngest credit demographic has the lowest average credit score, collectively netting a 672 on the VantageScore scale.
This is nearly 80 points lower than the national average score of 751. (Just a reminder, VantageScore operates on a scale of 500 to 990 with a 672 falling in its "D" range and a 751 earning a "B.")
Some of this lackluster performance literally has to do with age. Longevity plays a role in calculating a credit score, with older reports earning more points than newer ones. But there are more disheartening trends at work.
"[Millenials] are carrying a lot of debt in installment loans," says Maxine Sweet, vice president of public education for Experian. These debts stem not just from student loans, but also purchases of cars and houses. In fact, according to Experian, 59.1% of all the debt being carried by Millenials is related to a first mortgage.
These debts are made more problematic by the generation's apparent aversion to credit cards. Only 5.2% of the demo is revolving debts on the plastic payment method. This may sound like a good thing, but, since you have to use credit to build credit, most Milleninals are missing out on the positive references associated with monthly credit card payments that would bolster an otherwise mediocre score.
Instead, many are listening to parents (who were burned by their own credit card misuse) and turning to debit, Sweet says.
These parents aren't exclusively to blame. The CARD Act of 2009 made it much harder for anyone under 21 to get a credit card and led many banks and issuers to push prepaid products on students instead. American Express, for instance, just launched a Campus Edition prepaid debit card, specifically marketed to college kids.
But "debit cards don't build credit," Sweet says. "More and more people are getting out of college without having established a credit report."
Sweet says, in order to buck the trend, Millennials need to stop thinking of a credit card as an automatic debt. Instead, they should use the cards on purchases that can be paid off at the end of each month in an attempt to establish a good payment history.
Young credit novices can use a check register to keep track of purchases so spending doesn't get out of hand. Larger purchases may require a little foresight.
"Save money for vacations or other big expenses in advance," Sweet says, then charge the purchase to your credit card to earn points, once you have enough dollars in your bank account to cover the bill.
Ultimately, responsible credit card use can help Millennials score better interest rates on the home loans and auto loans they either add or refinance over time. This, in turn, can help them stay current on payments and drive credit scores even higher. The rest comes down to due diligence.
"Installment obligations have to be met," Sweet says. "It's simply a matter of budgeting."
Jeanine is an expert in a wide range of personal finance topics, with specialization in consumer banking products and credit.
Ask a Question