New Bank Tracker App Launches With Improved Experience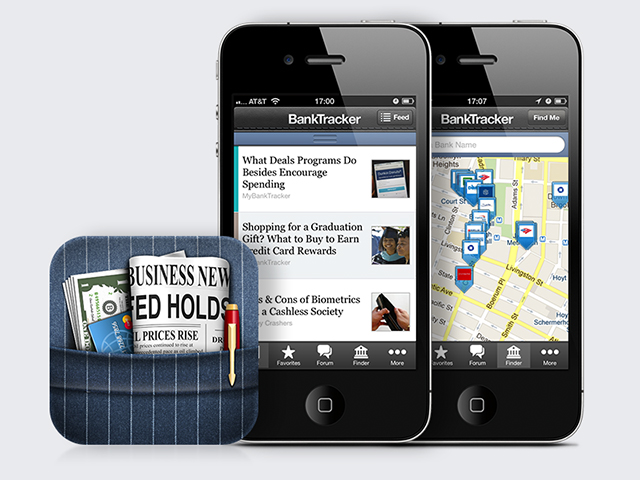 MyBankTracker launched version 2.0 of the Bank Tracker mobile application for Apple iPhone and iPod Touch devices. The newest revision represents a complete design overhaul for an improved user experience.
The Bank Tracker app helps you stay up to date with the latest news in personal finance, banking and financial technology from MyBankTracker and partners. The app also lets you share stories with friends and family through Twitter, Facebook or email.
Additionally, you can discuss all money-related topics through the community discussion forum. You can save any articles and forum posts by adding them to your "Favorites" folder for easy access.
With GPS functionality, the Bank Finder feature displays the banks that are nearest to your location. Also, you can search for nearby locations of your own bank and save it so that you can simply open the Bank Tracker app to find the closest branch.
Bank Finder is powered by a database of more than 100,000 branches of more than 8,000 banks located in the United States. The feature will display the address, phone number and directions to the branches.
The free Bank Tracker app is now available for download in the Apple App Store.
Bank Tracker apps for the Apple iPad and Android devices are in development and will be available soon.
Ask a Question