PayPal to Expand In-Store Payments Via Mobile Numbers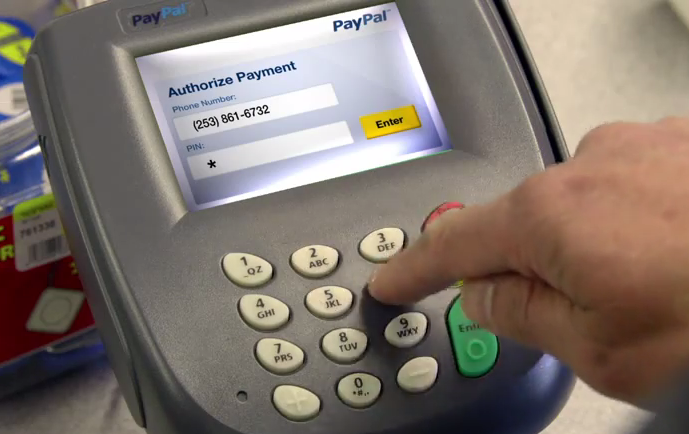 PayPal is convincing its customers to stop swiping their debit and credit cards with the expansion of its in-store payments platform, which will be integrated by 15 additional major retailers.
The in-store payments platform allows PayPal users to make a purchase simply by entering their mobile phone number and a PIN that is associated with their PayPal accounts. It could come in handy when a user isn't carrying a card or prefers to spend the balance on their PayPal accounts.
In January, the company began piloting this new payment method at five The Home Depot stores and it is now available at nearly 2,000 locations.
The new partnering retailers include Abercrombie & Fitch, Advance Auto Parts, Aeropostale, American Eagle Outfitters, Barnes & Noble, Foot Locker, Guitar Center, Jamba Juice, JC Penney, Jos. A. Banks Clothiers, Nine West, Office Depot, Rooms To Go, Tiger Direct and Toys "R" Us.
"With PayPal, retailers don't need to rip and replace, install NFC or conduct a massive upgrade to bring innovation to their customers. PayPal works seamlessly with a retailer's existing point of sale hardware. This simple integration allows consumers to pay quickly, easily and securely," said David Marcus, president of PayPal, yesterday in a blog post.
The initiative sidesteps the growing craze involving near field communications technology, which lets consumers pay for purchases by waving or tapping a mobile device at a payment terminal. Google, major telecom providers and payments processing networks (e.g. Visa and MasterCard) are participants in the race to popularize this payments technology.
PayPal, most commonly used for online payments and transfers, also happens to be testing NFC capabilities through mobile apps and an attachable sticker.
The pay-with-phone-number approach may have a higher adoption rate, however, since it doesn't require users to have NFC-enabled devices. PayPal has more than 110 million active registered accounts.
Ask a Question