PNC to Reduce Rewards Potential in Points Program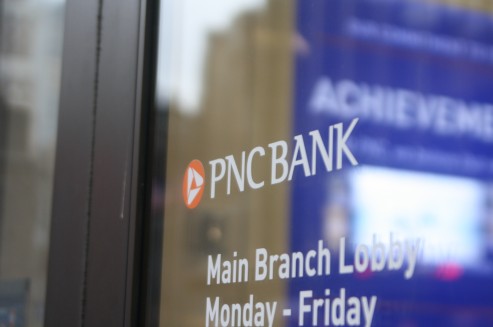 Some PNC card users may soon find themselves earning fewer rewards than before. Next month, the bank will change the way it calculates some bonus points, which comes as bad news primarily for some customers with certain PNC checking accounts and credit cards. Understanding the changes requires a detailed discussion of the complex rewards structure at PNC.
PNC's rewards program, which is based on points, allows PNC customers to link their accounts. The program records three types of points: base points, bonus points and enhanced rewards bonus points.
Base points are earned through regular purchases; Bonus points are earned through promotional offers and Purchase Payback rewards (personalized statement deals program); While enhanced rewards bonus points are earned for linking participating PNC credit cards with specific PNC checking accounts.
Currently, enhanced rewards bonus points are calculated based on the combined total of base points and bonus points earned during the previous month.
Beginning July 1, PNC will exclude bonus points from the calculation — only base points will be used to calculate the enhanced rewards bonus points.
The percentage of points earned through enhanced rewards will remain unchanged.
Customers with a Virtual Wallet, Virtual Wallet with Performance Spend, Performance Checking and Performance Select Checking accounts will receive 25% bonus points as enhanced rewards. Virtual Wallet with Performance Spend and Performance Checking customers can earn 50% bonus points if they meet certain account balance or direct deposit requirements. Performance Select Checking customers can receive a 75% bonus through enhanced rewards if certain balance requirements are met.
The only two credit cards that participate in the PNC points program are the PNC points Visa card and PNC Flex Visa card.
The upcoming change joins a host of other changes that took place in the past year due to new financial regulations that led to fewer free checking accounts and debit card rewards programs. In September, PNC stopped offering debit card rewards and non-PNC ATM reimbursements to free checking accounts. In January, PNC added a $5 monthly fee to its "second-chance" checking account, which was previously free.
However, PNC remains the only one of the 10 largest U.S. banks to offer free checking with no strings attached.
A PNC spokesperson did not reply to a request for comment.
Ask a Question