New U.S. Bank Credit Card Lets You Pick Bonus Cash Back Categories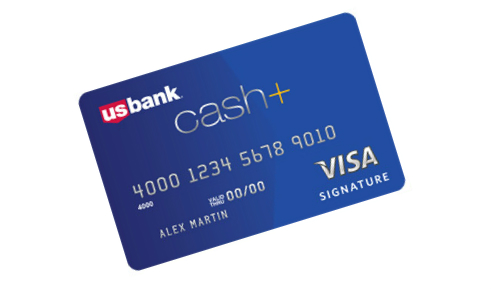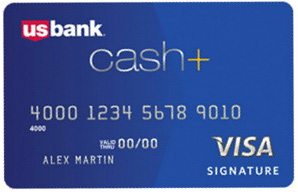 A new credit card from U.S. Bank is out to captivate the group of consumers who abide by a strict rule: "Earn cash back every time you swipe your card." The new U.S. Bank Cash+ Visa Signature card doles out cash back with an approach that is rare among credit cards: it lets you select which categories are subject to extra cash back.
With no annual fee, the U.S. Bank Cash+ Visa Signature card offers 5% cash back on two categories, 2% cash back on one more category and 1% cash back on all other purchases. Cash+ charges its cardholders with the responsibility of choosing these categories for bonus cash back.
Currently, the 5% cash-back categories include departments stores, restaurants, home-improvement stores, electronics stores, airlines, hotels, automated bill payments, fast food, furniture stores, car rentals, charity and movie theaters.
And, the 2% cash-back categories include gas stations, grocery stores and drug stores.
According to the card agreement, these categories may change on a quarterly basis. And, forgetting to pick the categories would mean that cardholders lose out on bonus cash back — U.S. Bank does not offer extra cash back until a cardmembers selects the categories.
The cash back can be redeemed as a deposit into a U.S. Bank account, statement credit or a U.S. Bank Rewards Card. To further boost the potential for cash back earnings, U.S. Bank will award a $25 U.S. Bank Rewards Card every time that $100 or more in cash back is redeemed in a single redemption. The U.S. Bank Rewards Card is a prepaid card that has a $2.50 monthly (waived for the first year).
Vying for your wallet
The market for cash-back credit cards is already crowded and dominated by major players like American Express, Chase and Bank of America. U.S. Bank is the seventh-largest U.S. credit-card issuer by purchase volume (4.02% market share), according to The Nilson Report.
The top competitors can offer attractive cards with cash back. The Blue Cash Preferred® Credit Card from American Express card gives 3% cash back at grocery stores. Popular cards such as Citi Dividend, Chase Freedom® and Discover it® give 5% cash back on quarterly rotating bonus categories.
But, the Cash+ card offers a level of customization that some consumers may prefer — especially those who want cash-back categories that are not covered by their repertoire of cash-back cards.
Assuming that the Cash+ bonus categories remain the same from quarter to quarter, the card can be designated a card only for paying bills and electronics purchases — a combination of 5% cash-back categories that cannot be found with any other credit card.
U.S. Bank's decision to give options to cardmembers bears a slight resemblance to a recently launched credit card from Barclaycard, which lets its cardholders determine various features of the card.
The empowerment of cardmembers might just be the next trend that takes the credit card industry by storm.
Ask a Question