Overdraft Fees Are Rising; Banks Won't Speak Clearly about Them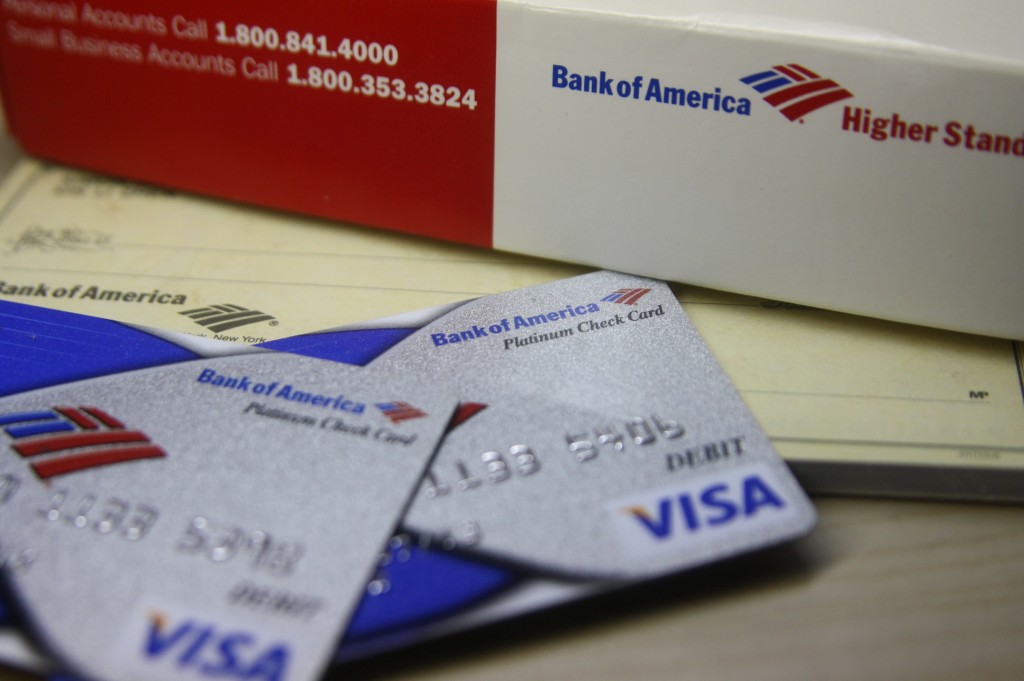 Overdraft fees are on the rise, according to a report issued by the Consumer Federation of America. After hitting a two-year-long price plateau, the biggest banks in the United States are bringing overdraft prices higher, just slightly. And worse still for consumers, they aren't even being forthcoming about the fees, according to another study by The Pew Charitable Trusts. Banks, it would appear, are still keen on generating revenue through fees, meaning consumers must remain vigilant — not only to avoid fees, but also to develop better financial habits.
According to the CFA report, which came out Thursday, the median overdraft fee of $35 has actually held steady since 2010. However, two banks, U.S. Bank and Fifth Third Bank, are raising overdraft fees in June, and five banks (Fifth Third, PNC, RBS Citizens, SunTrust and U.S. Bank) charge tiered fees, which vary based on the number of times a customer overdraws on his/her account over the course of a year — rising as overdrafts pile up, and effectively punishing poorest customers.
Most banks charge $35 per overdraft, with little variation, but new tiered fees make it difficult to identify who is being generous with consumers and who is gouging consumers. RBS Citizens, for example, charges just $22 for the first overdraft — the lowest overdraft fee for an overdraft of any amount (U.S. Bank charges just $10, but only for overdrafts under $20) — but they charge $37 for the second overdraft, which is more than many others. Furthermore, RBS Citizens charges $6.99 a day for the 4th-13th days that the overdrawn amount is not paid back, bringing its effective APR on a $100 overdraft to a staggering 2779%. Two-thirds of the banks in the survey charge some sort of "sustained overdraft fee," according to the CFA.
For a $100 overdraft, Citibank, by contrast, has an 884% effective APR on its $34, one-time overdraft fee. That's it.
But Citibank, along with Bank of America and HSBC, doesn't allow customers to overdraft when making purchases with debit cards, anyway — the transactions are instead declined. Consumer advocates love this, because no one would willingly take out a 3000% APR short-term loan, no matter how many times banks insist that overdraft protection is a service. It's clear that overdraft fees are a way of gouging vulnerable customers, and it's a healthy stream of revenue for banks that are suffering due to a low-rate environment along with the rest of us.
Looking at the tables that CFA put together explaining the different banks' policies is downright dizzying — they're all over the place. But at least these banks make an effort to clarify to consumers what fees they might incur, right?
Not everywhere, according to The Pew Charitable Trusts' study, Still Risky: An Update on the Safety and Transparency of Checking Accounts, which was released on Friday. Pew examined the fee disclosures at the 12 largest banks and 12 largest credit unions in the nation, and scored them each on their transparency. The median bank checking account disclosure statements is shorter than in the past, but "still cumbersome at 69 pages." Credit unions median length is 31 pages — shorter, but still quite long, and presumably packed with boilerplate legalese that no one in their right mind would actually sit down and read. Generally speaking, Pew found that "financial institutions do not summarize important policies and fee information in a uniform, concise, and easy-to-understand format that allows customer to compare account terms and conditions."
The most transparent institutions included many reviled, bigger institutions, including the four biggest banks: Bank of America, Citibank, Wells Fargo and Chase. BB&T is one of the most opaque when it comes to fees; many fee disclosures are only available by visiting branches. Capital One, HSBC and Regions Bank also have some disclosure that are difficult for consumers to access. Credit unions, generally speaking, are far more transparent than banks about fees, according to Pew's research.
Pew advocates for a standard disclosure box for checking accounts, so that customers can both understand and compare fees between different banking products. It even developed a model disclosure box, which is one-page long, and which has since been adopted by Chase Bank and TD Bank. Instead of burying fees in pages and pages of boilerplate, Pew made a simple table that breaks fees and terms out into four categories: Account opening and usage; overdraft options for consumers with debit cards; processing policies; and dispute resolution.
As things stand, consumers must still be vigilant about their checking relationships. Not only should you check your balance daily, you should also familiarize yourself with your bank's possibly-inscrutable overdraft policies before you sign up. And if you don't like their terms, there are plenty of other banks and credit unions that would love to have you as a customer.
Ask a Question