Small Banks Face Big Problems from New Fed Rules on Capital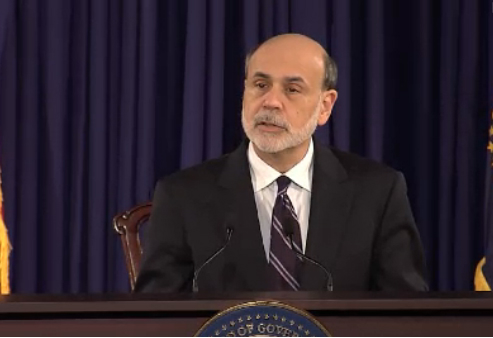 U.S. bank executives are reeling this morning from the announcement last night that they must all, regardless of size, adhere to the international banking standards known as Basel III. The Fed's announcement, which came well after U.S. markets closed, means every bank in the country must meet rigid standards on capitalization, i.e., how much money they have in reserve to cover losses, by 2019.
The bad news for banks is that they must raise at least $60 billion in order to stay in business — about $50 billion for the 19 largest banks in the country and $10 billion for the smaller institutions, according to a report in The Financial Times.
The surprising news to many in the industry is that the Fed decided to impose the Basel III standards on even the smallest banks in the country. And many people in the industry, according to the Wall Street Journal, are now worried that numerous small institutions will be hard-pressed to survive.
Setting the bank-size bar so low will mean "a real wake-up call" for small banks, said Karen Shaw Petrou, managing partner of consultant Federal Financial Analytics Inc., Washington. She said many smaller banks will be "forced to confront yet another challenge to an already fragile business model."

… Smaller banks could face "operational burdens" in implementing the rules, according to Fed governor Elizabeth Duke.
Some details on the new regulations are sketchy. Larger banks, for example, will probably face a capital surcharge of as much as 2.5 percent. But the exact wording of those rules is not yet available. But what is clear is that all banks in this country, despite the lobbying efforts by the industry, will face capital requirements similar to banks in other countries, according to Reuters.
The accord, which is to be phased in from 2013 through 2019, will require banks to maintain top-quality capital equivalent to 7 percent of their risk-bearing assets, about three times what they are required to hold under existing rules. The Fed proposal adheres to this standard.
Ask a Question