Card-less ATM Withdrawals Are On The Way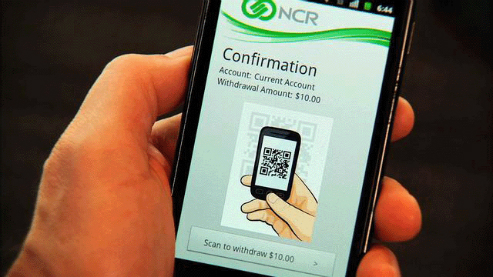 Cash withdrawals at the ATM will soon become a card-less experience for consumers. NCR, a manufacturer of ATMs for many of the nation's largest banks, introduced technology that allows bank customers to access ATMs with their smartphones.
Instead of inserting an ATM or debit card, consumers verify cash withdrawals by entering their PIN through a stand-alone application or the bank's mobile banking app and entering how much money they would like to take out.
Then, they use the smartphone's camera to scan a QR code that is displayed on the ATM screen and the withdrawal is processed. During this process, no consumer data is transferred — the code confirms the ATM's location. After the withdrawal, electronic receipts can be sent to the mobile banking app.
The eventual arrival of this feature may come as no surprise as more consumers rely on their mobile devices for all aspects of everyday life. More than 107 million Americans own a smartphone, according to a recent comScore report.
In addition to putting a convenient banking feature in the hands of consumers, card-less cash withdrawals also helps prevent rampant card-skimming, which requires the insertion of a card for it to work. Last year, nearly 1,500 New York City consumers were defrauded when skimmers were placed at ATMs operated by Chase, and made by NCR. The feature would help reduce, or even eliminate, this type of fraud.
However, when this feature hits the market is decided by banks, some of which have shown interest in mobile cash withdrawals.
"We've begun talks with financial institutions on being our pilot customer, but nothing final yet to announce," said NCR spokesperson Jeff Dudash. "We're ready to begin pilots now, but we expect to see it in market later this year."
Take a look at NCR's demo of mobile cash withdrawals:
Ask a Question