Apple Unveils Passbook: A Precursor to a Mobile Wallet?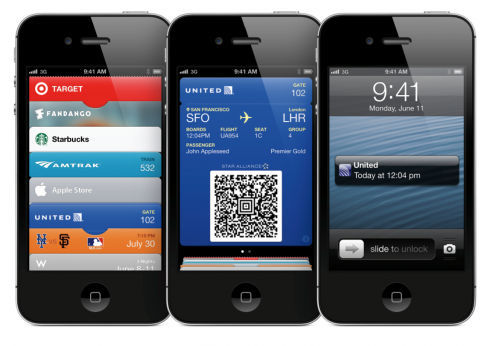 Is there any company in the history of the world that has created demand for unnecessary products better than Apple? Before the iPod we were content to listen to one CD all day; after its invention it was a grave injustice to be separated from your entire music collection for more than a few hours. Apple might have just done the same thing again, but for the contents of your pockets. The company revealed something called the Passbook at its Worldwide Developers Conference (WWDC), which could do a lot for the mobile wallet world.
The Passbook is an app that will be built into Apple's new iOS 6 mobile operating system. It's not dissimilar to the Newsstand or Books apps, which Apple already has built into its mobile operating system, in that it merely acts as a placeholder for other stuff. If Books is a virtual bookshelf, Passbook is a virtual top-of-your-bedside-dresser-where-you-dump-the-contents-of-your-pockets. It holds gift cards, loyalty cards, train tickets, plane tickets, coupons, and pretty much anything you might have in your wallet — except for cash, identification, credit and debit cards.
The iPhone is not currently NFC enabled, and so Passbook works using scannable images like QR and bar codes. Go to Starbucks and they can scan your card's 2D barcode; get to the gate, and the stewardess can scan a QR code off your phone. Images released show cards from Target, Starbucks, W Hotels loaded into Passbook, along with tickets from Amtrak and United Airlines.
Though it does not use NFC technology, Passbook does use geolocation, so that, according to a Quora post by Brian Roemmele, "the appropriate reward/incentive/gift card/ticket will be automatically presented for use as the iOS user enters the retail location." He adds, "in the future retailers will be able to push offers/credits/incentives to users based on a number of criteria including location."
The future, if it involves mobile wallets, is full of opportunities for aggressive marketers. As it stands now, however, Passbook merely brings together many services that already exist on mobile phones. Fandango has an app; Starbucks has an app; now they can be hosted on Passbook as cards instead.
Many commenters believe that this is just an opening salvo on Apple's part, and that the next iPhone will include NFC technology and access to actual debit or credit cards. Apple did, after all, file a patent in 2009, for something called the iWallet, which is NFC-enabled. If this is the case, then maybe Apple could again test its ability to create demand for a product we don't really need.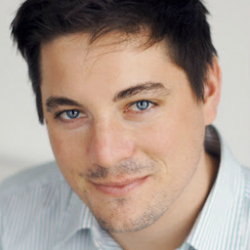 Willy Staley is a staff writer and columnist for MyBankTracker.com. His columns focus on banking, monetary policy and culture.
Ask a Question