Intuit Pushes Personalized Deals on Mobile Apps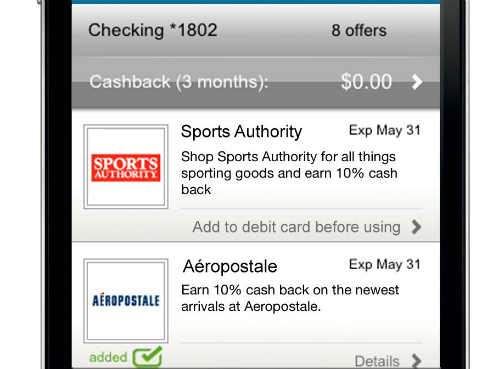 Merchant-funded rewards programs continue to make their presence felt with the latest announcement from Intuit, parent of popular personal financial management tools including Quicken, Mint and FinanceWorks. The company introduced a new feature that enables hundreds of financial institutions to offer personalized deals through consumers' favorite gadget: the smartphone.
Called "Mobile Purchase Rewards," the feature is an extension of a merchant-funded rewards program that Intuit offers to partnering financial institutions. Intuit also builds white-label mobile banking apps for some of these financial institutions. Mobile Purchase Rewards will be available on these apps.
Bank customers who have access to Mobile Purchase Rewards will receive offers and discounts at participating merchants based on their spending history. For example, gym membership charges on an account may result in cash-back offers from Sports Authority or Dick's Sporting Goods. After linking a deal to a debit card, the customer can redeem it just by making a qualifying purchase — no paper coupons are involved. The cash back is credited to the account at the end of the month.
The offers are powered by Cardlytics, a company that provides transaction-driven, loyalty solutions, which also partnered with big names such as Bank of America, PNC Bank and Regions Bank to launch their own personalized-deals programs.
Merchant-funded rewards programs have become extremely popular after big banks eliminated their debit card rewards programs in 2011. It was a response to new financial regulations that reduced debit interchange fee revenue for large banks with $10 billion or more in assets.
Intuit's Purchase Rewards allows smaller financial institutions, and their customers, to participate in this growing trend. Being able to take it to the mobile space is proving to be a very attractive proposition.
Where to find mobile rewards
Currently, 125 financial institutions — banks and credit unions — offer Mobile Purchase Rewards.
Among those is Busey Bank, based in Champaign, Ill. with $3.48 billion in assets. "Mobile Purchase Rewards helps our customers save money and helps us build a more meaningful relationship with them," said Brad Hettinger, vice president of Busey Bank, in prepared remarks. At the bank, the program is called "Debits2Dollars."
Mechanics Bank, with $3.05 billion in assets, plans to offer Mobile Purchase Rewards to its customers when the bank launches its iPhone and Android mobile banking apps later this summer. The Richmond, Calif.-based bank already offers Intuit's FinanceWorks and Purchase Rewards products.
"We look forward to launching our suite of Mechanics Mobile Apps with Mobile Purchase Rewards soon," said Bradley G. Leimer, vice president of online and mobile strategy at Mechanics Bank, in an email statement. "Having seen immediate success with Purchase Rewards within Online Banking, a mobile proximity-based rewards program sets up a deeper level of engagement between our customers, our great selection of checking accounts and debits cards offering ATM rebates and our local merchants."
Customers at other banks and members of credit unions may also have to wait a little. "We're rolling this live to hundreds more [financial institutions] in the coming weeks and months," said Intuit spokesperson Tobin Lee.
Intuit has partnerships with nearly 1,800 U.S. financial institutions.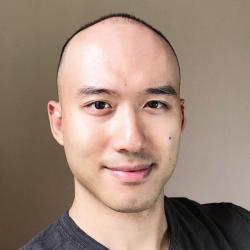 Simon Zhen is a research analyst for MyBankTracker. He is an expert on consumer banking products, bank innovations, and financial technology.
Simon has contributed and/or been quoted in major publications and outlets including Consumer Reports, American Banker, Yahoo Finance, U.S. News – World Report, The Huffington Post, Business Insider, Lifehacker, and AOL.com.
Ask a Question