Wallaby Combines All Your Rewards Credit Cards Into One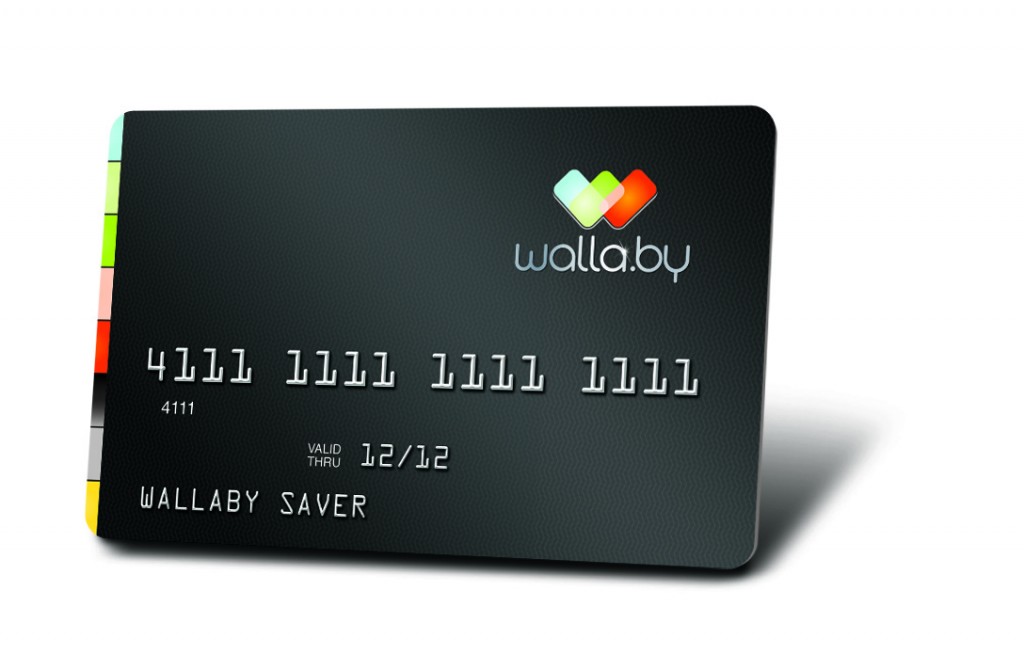 With the vast selection of rewards credit cards available today, it is not uncommon for you to have more than one of them in your wallet. Some of you go as far as to have an elaborate system of rewards credit cards to maximize the points and cash back on every purchase. With the new Wallaby card, you no longer have to worry about which card to use — it will automatically pick the best one for you.
The Wallaby card is not a new credit card or any sort of financial account. It acts as digital wallet that allows users to connect all their credit cards and, in the future, other types of cards. It is on a mission to simplify the way consumers manage their collection of cards and ensure that they get the most value from them.
Stop missing out on cash back
The idea originated from Wallaby founder and CEO Matthew Goldman, who was paying for gas, saw a TV advertisement for a card with bonus cash back on gas and realized he had that card, but he had been using another card — without that extra cash back — to pay at the pump.
Credit cards with quarterly-rotating cash-back categories — Chase Freedom®, Discover More and Citi Dividend — are prime examples of cards that require some diligence to manage.
In first quarter of the year, the Chase Freedom® card may offer 5 percent cash back on groceries while the Discover More card offers just 1 percent cash back on groceries. The next quarter, it could be the Discover More card doling out 5 percent on groceries while Chase Freedom® gives just 1 percent.
Goldman has one of these cards. "How do we get computers to help keep track of all of this for us?" Goldman said, in an interview with MyBankTracker. The question led to the creation of Wallaby.
After linking their credit cards to Wallaby, users just swipe the Wallaby card as they normally would when they make a purchase — eliminating the need to carry a plethora of cards. It will choose which card account to charge, based on the rewards it offers, seeking to maximize your earnings, while keeping credit limits and cash back maximums in mind.
Wallaby is also prepared if two cards offer very similar rewards terms. "We do ask you to select your favorite card to give us a sense of how you want us to break ties," Goldman said. "So if you have a cash-back card that are both 1% and you have a United Miles card, which we believe earns miles at a rate of roughly 1%, we want you to tell us which one you prefer."
In the future, Wallaby could add other tiebreaker preferences, such as choosing the card with the lower interest rate or the card that is closest to rewards or cash-back redemption minimums. Wallaby will also be able to recognize limited-time, one-time and merchant-funded offers.
"Right now, we're supporting credit cards only but it is our intention to add additional card types to the Wallaby card over time — like debit cards, gift cards and private-label credit cards," Goldman said.
Savings over cost
Wallaby is currently in its beta stage, testing and refining its systems. The convenience of the Wallaby card is expected to come at a price.
"Right now, our assumption is that — coming out of the beta — we'll be charging $50 a year," said Goldman. "It does cost us money to provide this service and in order for us to help make the best decision for the consumer, we do have to recover some of the cost that we incur."
Wallaby hopes to use the beta test to see if it can make it cheaper for users. "During the beta, we're going to learn a lot about how people use their card and how much money we're saving them," Goldman added. The goal is the ensure that the savings exceed the costs.
Wallaby received more than 1,000 signups shortly after its beta launch Tuesday morning. The first 1,000 people to sign up will receive free lifetime memberships. The annual fee will be waived for the first year for the next 5,000 signups.
The public launch is expected for the early part of 2013.
Ask a Question