Magic Johnson and OneWest Bank Launch Prepaid Card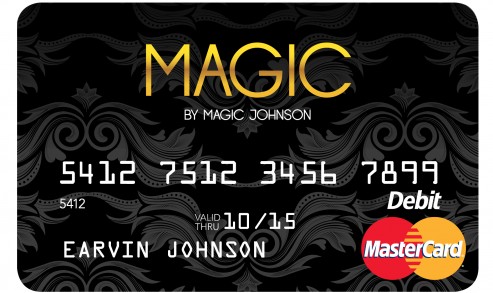 Even as more traditional players join the prepaid market, pushing out rip-off celebrity-sponsored cards, there's still room for star power, it seems. On Wednesday it was announced that Magic Johnson, formerly of the Los Angeles Lakers, launched a prepaid card called the MAGIC Card, issued by OneWest Bank in a partnership with MasterCard. Unlike so many celebrity-branded cards in the past, Johnson's is much fairer to consumers.
The card's fee schedule is reasonable, which is surprising for a card bearing a celebrity's name. It allows for free direct deposit and bank account transfers. It offers free in-network ATM withdrawals, two free out-of-network ATM withdrawals per month, and doesn't charge customers for paying with the card — as crazy as it sounds, Russell Simmons' card, the RushCard, did.
The Magic card does, however come with a $4.95 monthly fee, and a $4.95 one-time startup fee. There is no way for consumers to waive the monthly fee. The Mango Card, for instance, waives its $5 monthly fee for customers who make more than $500 in direct deposits.
Still the card is competitively priced, especially when compared with other celebrity cards, like those put out by Young Money and Kim Kardashian, which were obscenely priced.
Johnson's late career has been characterized by both his activism around HIV/AIDS and his business ventures like Magic Johnson Theaters and Magic Johnson Productions. His theater company, which was purchased by AMC, sought to put movie theaters in underserved African-American neighborhoods like Harlem and South Central Los Angeles. The spirit of the MAGIC Card appears to be similar.
The African-American community is underbanked in higher proportion than the rest of the country, which likely explains why so many prepaid products have specifically targeted African-Americans, like the RushCard and BET's Control Card. They provide the convenience and control of a debit card without the need for a checking account. And now, they offer reasonable fees — even if they're not the best.
Ask a Question