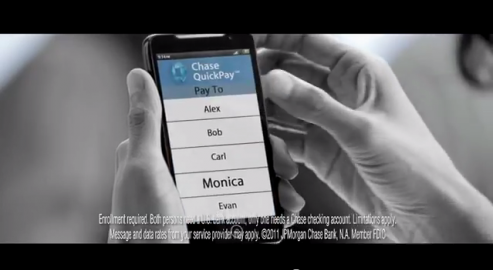 First Annapolis Consulting, a Maryland-based consulting firm, released its 2012 Person-to-Person Payments Study this week. The report finds that, despite what you've been shown in commercials and in other marketing materials, the real growth in the P2P payments industry has nothing to do with friends and coworkers splitting bar tabs in a convenient fashion. Other sources, like intra-family transfers, have been more successful at driving growth.
The report, which examined 12 leading P2P solutions, including big-bank products from Chase and Bank of America, and disruptive startups like Dwolla and Venmo.
The study found that electronic P2P payments has the potential to be a large market opportunity: up to $120 billion. This growth in the industry won't come from the "'split the dinner bill' transactions historically associated with P2P," but rather from "ad-hoc bill payment, micro-merchant purchases, and intra-family transfers."
First Annapolis found that mobile ease-of-use and the leveraging of existing contacts made consumer transactions faster — and presumably would make products with these features more popular. However, the report's summary notes: "Despite these advances, P2P still does not have a compelling, standalone business model, and more than half of the providers surveyed offer the product for free."
Indeed a mobile P2P payments system that allows users to transfer money to whomever will be fantastic for consumers if and when it is scalable. It will effectively make checks obsolete. But it might be difficult for banks to make any coin off of it. Although at the very least they would cut back on the costly, time-consuming check processing they do currently.
Dwolla has recently launched its new software, FiSync, which allows customers of Veridian Credit Union to transfer money instantly from their account to another without cumbersome ACH transfers, or the friction involved in a clearXchange transfer (which allows P2P transfers with just users mobile number or email address, but the recipient must share their financial information with clearXchange to complete the transfer). This is an impressive and overdue development, but ACH is the industry-wide standard, and clearXchange is relatively new. This hinders P2P payments between consumers who bank at separate institutions. For a standalone business like Dwolla to succeed — it makes a quarter off of transactions over $10 — its software needs to be adopted more widely by banks.
On the other hand, banks have little incentive to provide an inter-bank P2P payments service that effectively confers benefits on other banks' customers for free, and cuts them out.
Which is why we have Chase's absurd commercials where a whole gaggle of coworkers all happen to have Chase accounts and beam P2P payments at one another after a delightful power lunch — it's a convenience Chase provides to those loyal to Chase and its close competitors. But ultimately, we don't make friends based on which banks they keep their money with, and so the ability to make instant P2P payments to whomever might become as necessary as a checkbook in the future. But the roadblocks identified by First Annapolis will be difficult to pass.
If you want to read the report, you can buy it for $3,500. But you'll need a credit card. P2P payments won't work.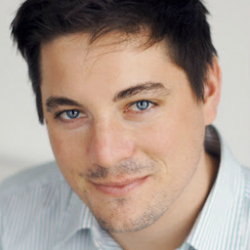 Willy Staley is a staff writer and columnist for MyBankTracker.com. His columns focus on banking, monetary policy and culture.
Ask a Question