Cisco Study: Omnichannel Approach Best Shot for Banks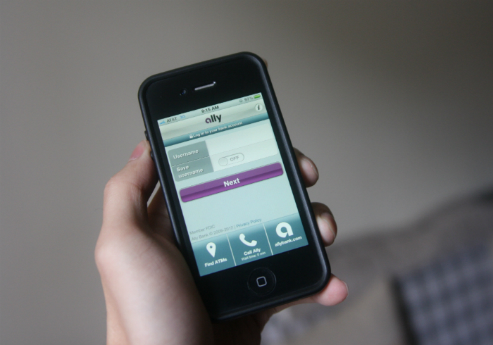 Last month Cisco released a study that stresses the importance of moving from multichannel to what the study calls a "new reality," or "the Era of Omnichannel Banking." The main difference between multi and omni is how the banks view their own services, which customers feel are too fractured. In great cities especially, bank services should be seamless between branch, website and mobile, according to the study.
Cisco surveyed 5,300 consumers in Brazil, Canada, China, France, Germany, Mexico, the U.S. and the U.K to determine how banks should best use virtual and physical channels to deliver banking services and financial advice and products. As customers seek out the most convenient services personalized to their needs, large banks have the best shot at satisfying discontented consumers who want a strong bank presence in all arenas.
Pressure to improve the online banking experience, especially through mobile, can be felt at every bank in almost all services from checking balances to trading a security. Innovations like mobile check deposit are becoming standard, and companies like Billeo, which just released ZipThru Pay, are required to fill in the blanks for banks that lack the more basic and vital mobile bill pay. Cisco predicts mobile banking will become the primary Internet banking channel, overtaking the desktop by as soon as 2014. In an omnichannel world, banks must ensure that their mobile apps are more than just up to date.
As it stands, the survey shows that customers almost always prefer the website for practically every service, followed by the branch. And the mobile app is gaining a strong presence as customized apps can be more intuitive even than a website. In the case of receiving an account alert, mobile apps trail only the bank's website. Telephones are practically phased out.
Momentum swings from traditional to more advanced channels
The study shows how consumers prefer to organize their accounts by investigating nine different banking channels, some of which sound familiar, like mobile banking and social media, and others which sound intriguing like virtual banking and specialty branches. Of these futuristic channels, the former removes physical branches from the system altogether, allowing customers instead to meet with bankers via videochat and perform all decisions online. The latter focuses on consolidation, with branches offering tax preparation, legal advice, or insurance policies. They could also include cafés, venues for events, and video-conferencing suites.
The convergence of mobile, social and other online technologies should not have banks searching for ways to utilize the Internet in all of their services, rather banks must refocus their current efforts on where the consumers need to see the most support. The Internet is an important tool and works great for paying bills, but consumers may need a person when applying for a loan.
The omnichannel approach provides data for how consumers would like to interact with their banks, but it is also a way for banks to figure out where consumers would like to see greater investments. More intelligent ATMs, all encompassing apps and videochatting with representatives are just a few services banks must provide if they want to lead the pack in connecting with their customers. Customer satisfaction has a lot of room for improvement, and as of now only the big banks with access to all these options are in a position to provide for their customers.
You can find the whole survey by clicking here.
Ask a Question