ING Direct Canada Launches an App That Might Help You Save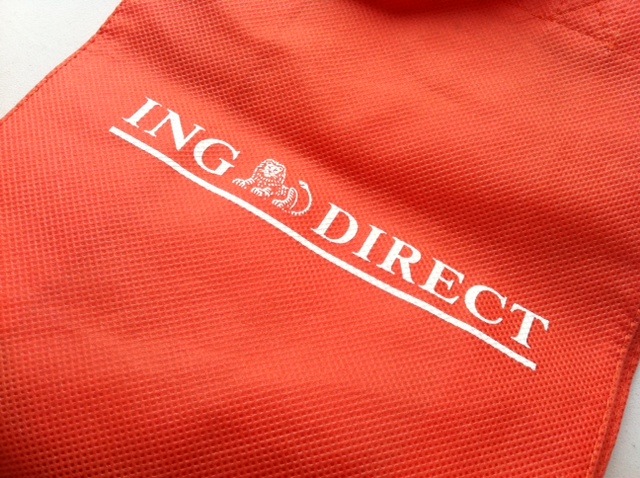 Budgeting and dieting are similar in that both require near-constant vigilance should you wish to actually meet any goals. We're weak, when it comes down to it, and we like to reward ourselves later for our perceived prudence. Skip a meal? Go wild on the next one. Eat in for a week? Blow it all on a new pair of shoes — that sort of thinking. A new mobile app from ING Direct in Canada, aims to help consumers think about these budget-trimming decisions for the long term.
The app, called Small Sacrifices, uses graphs to help customers see how "everyday indulgences" can be avoided, and instead put into savings — both short-term and long-term. If you've ever wondered what you could save over a quarter century by packing a bag lunch, well, now you can see it — but only if you're Canadian.
"Small Sacrifices is there to help Canadians make small choices throughout the day to put that extra few dollars aside instead of spending it on lunch or dinners or another cup of coffee," said Peter Aceto, President and CEO of ING Direct, in prepared remarks. "By cutting back on what seems like small everyday spending, Canadians can easily save thousands of dollars to meet their savings goals."
The app works like this, according to the press release: first, you pick a sacrifice to make, then you decide where to direct the savings. That's it. The app will show you what you'll save (and earn in interest) in five years, and 25 years. If you're feeling the urge to spend your money on that indulgence, you can redirect it to savings with the tap of a button. The reminder that you could probably save for a motorcycle in a few years' time just by changing your daily spending habits can be an effective form of encouragement.
The app is available for both Apple and Android devices.
Resist the Urge
Small Sacrifices is strikingly reminiscent of another app we recently covered here, called Urge, which does quite nearly the same thing for users. If they connect their bank account to the app — some banks allow it, some do not — they can put $2.25 into savings every time they overcome the urge to buy a cup of coffee they don't really need, or whatever. If they don't connect their bank account, whenever the urge to spend strikes them, and they overcome it, they can punch the amount "saved" into the app, and keep a running tally of what they did not spend. Similar to Small Sacrifices, users are encouraged to create discrete goals to meet, and save towards.
This way, in theory, we can overcome our tendency to reward ourselves on Sunday for Saturday's prudence — the money has already been put away. If anything, apps like these are a welcome change of pace in a tech world that is currently obsessed with turning our phones into wallets. What if our phones could help us save instead of spend?
Ask a Question