New Credit Score Measures Your Ability to Pay the Mortgage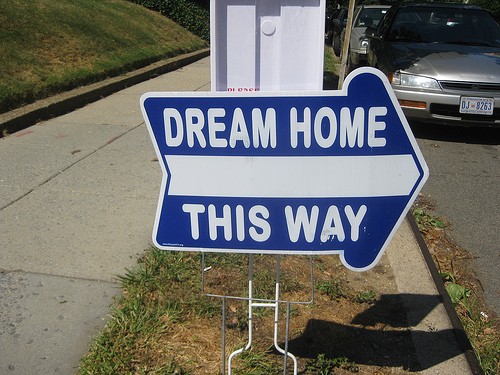 A new credit score is designed to provide lenders a more accurate assessment of a consumer's ability to make mortgage payments. Developed through a collaboration between the Fair Isaac Company and CoreLogic, the score will be based on consumers' property, alternative lending and public records, as well as traditional credit data.
Traditional credit reports from the three major credit bureaus — Equifax, Experian and Transunion — include consumer information such as credit account balance, age, credit limits and payment history.
Meanwhile, the CoreScore report, introduced in October 2011, accesses property ownership and mortgage records, property legal filings and tax payment status, rental applications and evictions, inquiries and charge-offs from payday and online lenders and consumer-specific bankruptcies, liens, judgments and child-support obligations.
The two types of reports will contribute to the FICO Mortgage Score Powered By CoreLogic, which the companies hope will allow lenders to issue more loans.
"For a top-20 lender processing 300,000 applications a year, adopting this new score could translate into 3,900 more loans approved every year along with a net financial benefit of $14.5 million," said Tim Grace, senior vice president of product management at CoreLogic, in prepared remarks.
However, the new credit score offers an extra level of transparency that does not necessarily help all borrowers, because the CoreScore component can reveal information that would put a negative light on a consumer's credit risk.
For consumers who don't have stellar credit histories, the mortgage score can open borrowing opportunities that would otherwise be unavailable.
Following the financial crisis, lenders became apprehensive about their loan operations. A struggling economy meant consumers were more prone to financial difficulties that could lead to delinquencies and defaults. Additionally, the lending industry came under scrutiny for predatory lending, including the use of unfair pricing and unclear terms and conditions. Some of these loans eventually led to defaults that hurt lenders' balance sheets. (The Consumer Financial Protection Bureau recently released model mortgage fee-disclosure forms to address this issue.)
"For many lenders, the increased predictive lift will translate into thousands of new mortgages, and the avoidance of millions of dollars in bad loans and associated costs," said FICO senior director of product management Joanne Gaskin in a press statement.
CoreLogic says that the new scoring model is 7.5% more predictive than the current general-purpose FICO score. Like the regular FICO credit scores, the mortgage credit score ranges from 300 to 850 (850 being the best score).
The advent of this new score should signal to consumers that lenders have access to more data to measure their creditworthiness, which may require more diligence to keep up. Traditional credit reports are available for free (one from each credit bureau per year) at www.annualcreditreport.com. CoreLogic CoreScore reports are also available for free once per year. However, at press time, it was unclear if consumers would be able to obtain their FICO Mortgage Score.
Ask a Question