TD Bank Extends Same-Day Deposit Cutoff Time By Two Hours
TD Bank is doing more to live up to its name of "America's Most Convenient Bank" by making changes to their same-day deposit policy that's sure to make it more convenient for their customers in the future.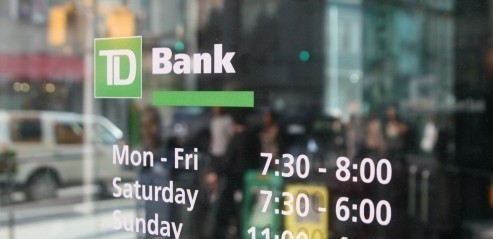 The bank said it would extend same-day deposit hours by 2 hours. Previously, the deposit cutoff time was 6 p.m., but now deposits will be accepted until 8 p.m. from Monday through Friday to boost funds availability and convenience for its customers.
"We chose to extend the banking business day an additional two hours because, at TD, we strive to constantly provide our customers with greater convenience and flexibility with their banking services," said Brian Haier, head of retail banking and direct channels at TD Bank.
According to TD Bank's account agreements, the first $100 of non-cash deposits will be immediately available while the remainder will become accessible on the next business day.
Get cash right away
Previously, if a customer made a deposit after 6 p.m., it would be processed as if the deposit was made the next business day. The customer would have to wait two business days for the deposited funds to be available. By extending this cutoff time, more customer deposits are likely to be available on the very next business day. All cash deposits are immediately available.
At other banks, these cutoff times and fund availability policies can vary greatly.
For bank customers who choose to make non-cash deposits through a bank teller on a business day, the deposit is usually recorded as of that very day. Here are the cut-off time for deposits at the 10 biggest banks in the U.S.
Note that the availability of a teller is determined by the specific branch's hours, which can vary greatly from branch to branch. It would be best to call your bank ahead before you deposit the check by searching for your bank on MyBankTracker's bank profile page.
ATM cutoff times vary even more. For example, the deposit cutoff time for Citibank is 7:30 p.m. at most locations. Chase has a late ATM deposit cutoff time of 11 p.m., which is more convenient than the new policy at TD Bank.
However, the extended cutoff time complements TD's better-than-average bank schedule. On weekdays, many TD Bank branches operate until 8 p.m. while many other banks close business by 5 p.m. to 6 p.m. Many TD locations are open on weekends, but for reduced hours.
Ask a Question