PayPal Acquires Card.io to Develop Digital Wallet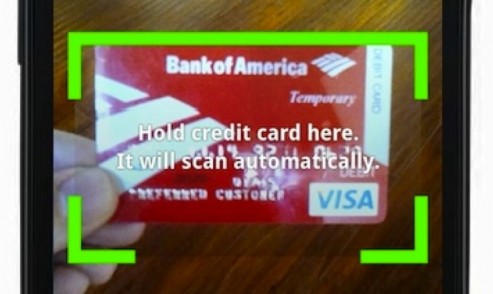 PayPal, the online payments platform, has purchased card.io, the company that offers a smartphone camera-based mobile application that scans a bank card and pulls the information on the card.
The card.io staff will become employees of PayPal, and the card.io software will "remain available to developers for use in their own applications.," according to a post on the PayPal blog, by VP of Global Product, Hill Ferguson. He goes on: "The employees at card.io will be joining the PayPal global product team in San Jose to help us create new experiences to make it even easier for consumers and merchants to use the PayPal digital wallet."
Card.io is a mobile POS company, which instead of using swipe dongles, enables merchants to snap a picture of a credit or debit card and debit the account this way. It requires no hardware, other than a camera, and costs just 15 cents per scan. We spoke with them about the business last year.
PayPal already has a mobile POS dongle of its own, launched this year, called PayPal Here, which is very similar to Square, but charges a marginally lower interchange fee to merchants.
Terms of the purchase were not released. And details are thin, but it would appear that PayPal is attempting to bolster its mobile capabilities, if we had to venture a guess.
Ask a Question