Openbucks Gift Card Pay Platform Closes $4.8 Million Round of Funding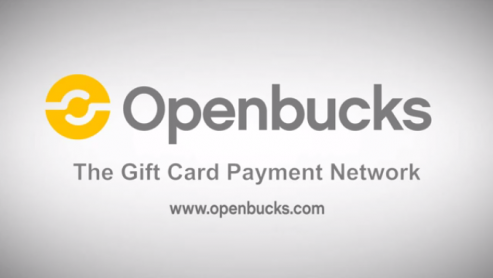 Openbucks, the creators or a somewhat strange payments platform that turns gift cards into online cash, has just closed a $4.8 million round of Series A funding, according to TechCrunch.
The round was led by Jerry Yang, co-founder of Yahoo!, and included "Terry Semel, Greycroft Partners, BV Capital, Clearstone Ventures, Morado Ventures, Novel TMT Ventures, Inspiration Ventures, CrunchFund, SV Angel and TiE Angels," reports TechCrunch.
Openbucks' platform allows for consumers to buy gift cards at merchants like Subway, Sports Authority and CVS Pharmacy, and use them to spend money online. Consumers who don't have access to credit and debit, or who do not like to share their information online, can have access to online commerce this way.
Thousands of sites accept Openbucks, according to its website, but the ones it chooses to highlight are telling: Battlestar Galactica Online, Farmerama, Lord of Ultima, Wooz World, and a whole lot of other online games you've never heard of because you aren't a twelve-year-old boy. And twelve-year-old boys appear to be Openbucks' ideal user. Youngsters can go to Subway for a bite and buy a card, which they can then use to pay for virtual goods in imaginary worlds, or more Subway sandwiches: everyone wins. Why Openbucks is better than a prepaid card is apparently due to its seamlessness. Its website boasts, in the copy that sort of explains how to set up an account, that "in the time it took you to read this paragraph you could have already made a purchase at one of hundreds of online merchants." Wow.
According to TechCrunch, the business has "tens of thousands of users" and has done "hundreds of thousands" in transactions.
Clearly, it's a fantastic payments portal for people who compulsively spend money on online games — "whales" in Zynga's parlance — but who are too young to have a debit card. Apparently this round of funding will expand Openbucks' reach, however. From TechCrunch: "Openbucks is now preparing to expand into other verticals, he says. It has been working on integration with payment gateways like First Data and Ceridian Stored Value and soon, it will even allow its users to pay for things like their utility bills using their gift cards."
This niche of the payments market has all sorts of strange solutions, and VCs are apparently making big bets on it. PayNearMe, for example, allows users to begin payments online and then complete the transaction in cash at a 7-Eleven. Openbucks basically reverses this process.
The rapid expansion of the prepaid debit card industry, especially at big banks, should give these investors pause: these clunky transactions might look a bit sillier when the un- and underbanked have a more reasonable way of making online payments.
Ask a Question