Green Dot Issues Fraud Warning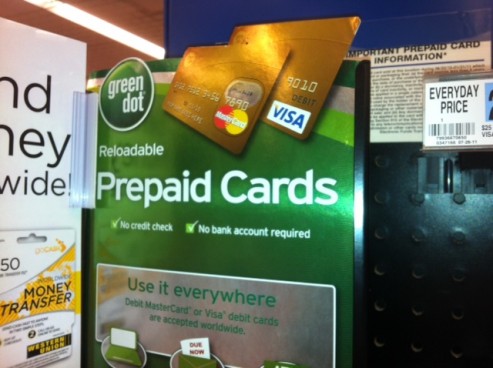 Possibly the most important and difficult part of a money-making scam is collection. It may be easy to get people to believe your fraud, but you still need a way to collect the money. But as wire-transfer services have instituted new fraud-prevention techniques, Green Dot is coming under fire for being one of the safer ways for swindlers to reap their profits.
It begins with a prepaid debit card from Green Dot, hailed as a great option due to low fees, free withdrawals at MoneyPass ATMs, and the ability to waive monthly charges. You can also reload it by buying a MoneyPak, which can also be used to pay bills and other services online.
Enter scammers
Green Dot is becoming the preferable method for thieves because MoneyGram and Western Union have recently plugged holes in their fraud detection programs. MoneyPaks can safely store money before you put it into your account or on a prepaid card, and money sent through MoneyPaks is untraceable. Furthermore, Green Dot does not assume responsibility for fraud or theft of funds in your MoneyPak.
This paves the way for a simple lotto scam or other cold-callers to defraud you of "service fees" that you must pay. Thieves call the elderly and unsuspecting people on the phone and tell them they've won a bunch of money. But the victims are told they must send a small amount in order to receive the prize. They're instructed to put the money on a Green Dot MoneyPak, available at many large retailers like Walgreens, and to tell the scammer the access number, similar to handing over handing over your account number, which can then be used to drain the MoneyPak.
Green Dot gave us this statement in reference to the recent rise in scams:
"Green Dot Corp. is a bank holding company and its prepaid debit cards issued through both Green Dot Bank and its partner banks are FDIC-insured deposit accounts carrying Reg E and Visa and MasterCard zero liability protections for consumers. The security of our customers' funds has always been at the core of our operations and we have and continue to invest heavily in fraud detection systems and platforms, just as all banks do. However, MoneyPak is neither a debit card nor a bank account, but rather a product that allows people to load cash onto a prepaid card.
"Because of MoneyPak's ubiquity, con artists assume it will be available where most of their targeted victims reside, and will use that fact to trick them into using it for the wrong purpose. Green Dot works actively with both the FTC and law enforcement to identify fraudulent activity and help track its origin. Nevertheless, fraudsters continue to develop ways to scam and trick consumers into providing this sensitive information, so consumer awareness and education plays an equally important role in putting an end to this activity. We have placed prominent fraud warnings on both the MoneyPak website and product, and we urge consumers to protect their MoneyPak number as they would cash and to never give the number to someone else, such as those claiming to be with your utility company, a lottery or trying to sell you good and services.
"In our commitment to educating consumers about how to avoid being victimized we have also partnered with the Consumer Federation of America to help enhance these efforts. Please report fraudulent MoneyPak activity to Green Dot by calling 1- 800-GREENDOT (800-473-3636) so we can continue working with law enforcement to end this abuse."
Last year the Better Business Bureau issued a warning about the rise of Green Dot scams. And earlier this month the Florida attorney general issued a similar warning.
Ask a Question