Bank of America to Begin Phased Launch of Mobile Check Deposit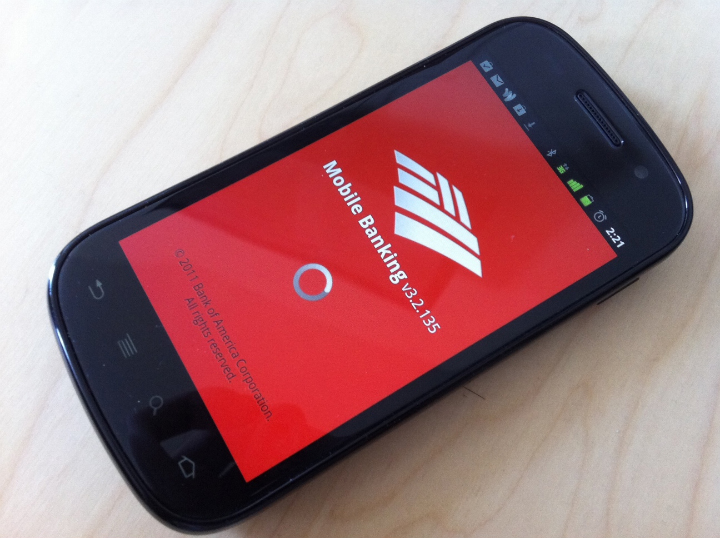 (UPDATE: Bank of America says that the provided release dates are estimates and that the updates are subject to the processes involved with pushing them live through the app stores.)
The long wait for mobile check deposit is coming to an end for Bank of America customers (individual and small business.) Starting Wednesday, the bank will start rolling out the highly-anticipated feature for a host of mobile platforms over the course of two months.
"Using the Bank of America Mobile App and the camera on their iPhone, iPad, Android smartphone or tablet and Windows phone, mobile banking users can now deposit checks without visiting an ATM or banking center," said Tara Burke, a Bank of America spokesperson.
Mobile check deposit is scheduled to be available for the following mobile platforms on these dates: iPad (July 25), iPhone (Aug. 2), Windows Phone (Aug. 2), Android smartphones (Aug. 6) and Android tablets (Sept. 18).
After installing the new updates for various mobile apps, the feature will be accessible under the new "Deposit" tab in the accounts screen. By taking photos of the front and back sides of an endorsed check, the check can be deposited from anywhere the user has a stable Internet connection. A confirmation message will be sent to the user with instructions on how to handle the paper check.
Like most banks that offer remote deposit, Bank of America will not charge a fee for this feature.
Deposit limits
However, customers are subject to deposit limits through this feature because of security reasons (i.e. to reduce risk of check fraud).
Customers with accounts that are opened for fewer than three months can deposit up to $1,000 per month. Those with accounts for three months or longer can deposit up to $5,000 per month.
Bank of America customers in the Platinum Privileges program (available to those with $50,000 in BofA deposit accounts and/or Merrill Edge brokerage accounts) can deposit up to $10,000 per month.
Small business customers with accounts less than three-months old can deposit up to $3,000 monthly; after three months, the limit increases to $15,000 per month.
Mobile check deposit is expected to be a welcomed feature to Bank of America customers who've been waiting as they express their frustrations in reviews left in the Apple App Store and Google Play store. Some customers turned to rival banks for the feature, while others waited.
The launch follows the schedule that the bank established earlier this year. The announcement comes at nearly the same time that the bank announced a major reduction in the number of ATMs in its network.
With Bank of America joining the party, the five largest banks in the U.S. — including Chase, Wells Fargo, Citibank and U.S. Bank — now offer mobile check deposit. Bank of America, the second-largest U.S. bank by deposits, has more than 9 million active mobile banking customers.
Ask a Question