Don't Forget That Banks Are In the Service Industry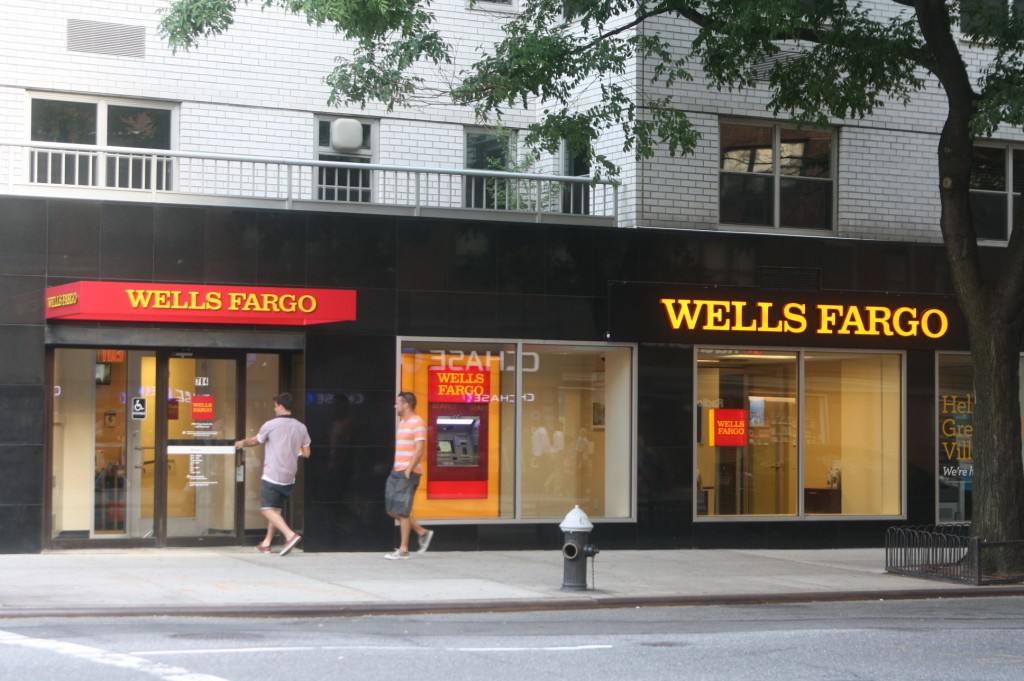 Wells Fargo lost a customer in an outspoken fashion when well-known banking analyst Richard X. Bove said he left the bank because of poor customer service. Yet, he says "there is not a better-run bank in the country." Bove went on to say that "service is less important than selling." But I disagree. Wells Fargo's more-sales, less-service approach is sure to come around and bite the bank (and any bank that chooses to follow suit) in the rear.
After being ignored and unserved by bank personnel, getting hit with unexplained fees and taking a credit-score drop from a botched refinance application, Bove started closing his Wells Fargo accounts and moving his money to Chase, where he found the bank customer service he was looking for.
"What my Wells Fargo experience suggests is that a successful bank is one that keeps seeking new customers and selling them more products and not getting bogged down by offering service," Bove said in a note on the bank.
Bove's experience isn't unique — any consumer could have had similar experiences, as shown by the thousands of bank reviews on MyBankTracker. But, to think that a bank would forgo customer service and adopt a singular "always-be-closing" mentality is unrealistic. After all, banks are missing out on opportunities to up-sell if they don't deliver good service.
When I visited a Chase branch to get a medallion signature guarantee (to transfer Roth IRA assets), I was promptly led to a bank associate's desk to wait for the branch manager. After verifying that I had a checking account, he asked whether I had credit card debt and mentioned that Chase had a low-interest credit card to which I can transfer high-interest balances. "No, I don't have credit card debt," I answered. "Oh, then you might be interested in our Chase Freedom® card, which gives up to 5% cash back," he said. To his disappointment, I pulled out the Chase Freedom® card I already had in my wallet.
Surprisingly, the branch manager became available just after I received the unsuccessful card pitches. But, that wasn't the end to the up-selling. As he was looking through the paperwork, the branch manager used the time to mention Chase's selection of mutual funds and IRAs, which come with fewer fees for having a Chase checking account. Steadfast on my new brokerage firm, I simply said, "I'll take a look," and left the bank with what I needed.
In 10 minutes, I got three attempts to up-sell. Those opportunities wouldn't have presented themselves without the ability to competently deliver a service.
Anyone who has used the live-chat feature on bank websites will find that, after posing a question an account, credit card or loan, the chat agent will respond and offer to help visitors make a decision or turn them to the application process. Again, up-sell followed customer service.
Especially during a time of consumer advocacy, banks cannot relent on customer service. A single bad experience is enough for many customers to close their accounts. Bank Transfer Day, the late 2011 movement that led to more than 600,000 consumers leaving big banks for community banks or credit unions, was an example of how consumers can exercise their right to switch banks.
And, many big banks are resorting to "relationship banking" to stop customers from leaving on a whim. By having more accounts at one place, these customers are discouraged by the hassle involved with switching banks. Wells Fargo happens to be one of these banks that are bundling account and services. It didn't prevent Bove, who had multiple accounts and handles six-figure checks, from moving his money out.
Customers with more accounts would presumably require more upkeep (aka "customer service").
So, without good service, customers won't open more accounts. Without good service, customers won't keep their accounts.
How can a bank be successful without providing customer service? It cannot because I will move my money, Bove will move his money and you will move your money.
Ask a Question