Grocers, Payments Coalition Weigh in on Ongoing Swipe Fee Battle
The fallout from the proposed Visa-MasterCard antitrust settlement continues as the National Grocers' Association and the Electronic Payments Coalition weigh in. It seems a growing number of retailers are lining up in opposition to the settlement, which they argue would allow Visa and MasterCard to continue behaving in non-competitive fashion, and banks — or at least those who represent them — are lining up on the other side: protecting a lucrative source of revenue.
The National Grocers Association, a national lobby that represents independent (though not necessarily mom-and-pop) grocers, issued a statement on Thursday indicating its dissatisfaction with the proposed settlement. Its board voted unanimously to oppose it.
"NGA joined the lawsuit on behalf of its independent retail grocer members over seven years ago to bring about real reform of the anticompetitive credit card swipe fee system." said Peter Larkin, President and CEO of the NGA, in prepared remarks. "This proposed settlement agreement fails in this regard by allowing Visa and MasterCard to continue their dominant anticompetitive practices."
Their statement echoes the themes of statements made by retail giants Walmart and Target this past week: the proposed settlement offers no lasting solution and it protects Visa and MasterCard from future lawsuits. The NGA added that the restrictions surrounding merchants' ability to pass costs to consumers are too burdensome, and some grocers will likely not be "able to make this provision workable."
In response, the Electronic Payments Coalition, which represents banks, credit unions and payment networks, released a statement of its own. Trish Wexler, spokesperson for the Coalition, said, "All parties worked very hard in an intense mediation process, working every day including weekends for 15 months. It is not rational to suggest that the judge — who has been witness to this intense process — would now suddenly have a change of heart and find the settlement to be unfair or inadequate, simply because a handful of individual organizations want more."
Wexler also pointed out that, based on analysis by Keefe, Bruyette and Woods, a research firm, obstinance from Walmart, Target and grocers ought not overturn the settlement, which requires 25 percent of merchants (apparently as measured by Visa-MasterCard credit card volume) to drop out of the agreement in order for the defendants to have the choice to dissolve the settlement. Walmart represents just 4-5% of Visa-MasterCard's volume, and so KBW argues that it's highly unlikely the settlement will be overturned.
Of the top 100 retailers included in the settlement, 15 have already agreed to it. According to KBW's numbers, even if the other 85 said no, the decision would still be upheld.
It could be argued that banks benefit from Visa and MasterCard's apparent duopoly. Though the card companies set interchange rates, card-issuing banks are the ultimate recipients of the revenue. The settlement only offers temporary swipe fee relief to merchants, and does not fundamentally change what opponents argue is the problem in the market: that the two card companies don't compete with one another. Perhaps the point will be moot.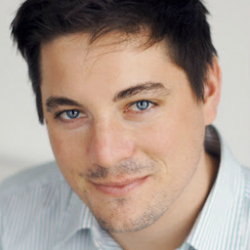 Willy Staley is a staff writer and columnist for MyBankTracker.com. His columns focus on banking, monetary policy and culture.
Ask a Question