Green Dot Struggles Due to Increased Prepaid Competition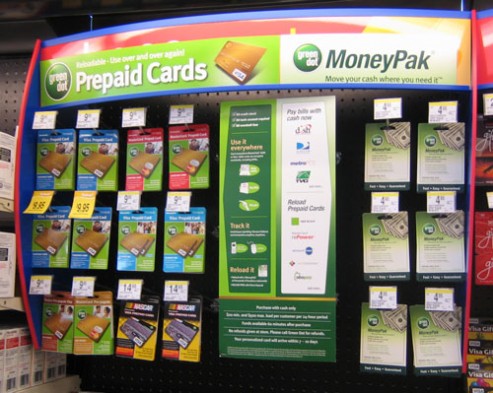 Could the entrance of big banks into the prepaid market mean serious trouble for prepaid-only card issuers like Green Dot and NetSpend? Wall Street seems to think so. The two publicly-traded card issuers took a beating in the markets after releasing new financial guidance to investors, reports the Wall Street Journal.
Acknowledging that competition has heated up with the entrance of Chase, which released its Liquid card this summer, and others like American Express and PNC Bank, Green Dot Corp lowered its per-share earnings forecast on Thursday by about $0.35, reports the Journal. The company's stock plummeted in early trading on Friday. It had closed Thursday at about $23 a share, and opened Friday at $9.70 — and it hasn't really budged from there.
According to the Journal, that's the lowest the stock has been since its IPO. NetSpend's stock also dropped on Friday, thought not quite as far, and it has started trading up again Monday.
It would appear that Wall Street recognizes the threat to the prepaid business posed by the entrance of J.P. Morgan Chase and other fee-free products into the market.
The threat is two-pronged. Not only do banks not need to rely on retail partnerships to expand their network of prepaid sales, they also offer much more competitively priced products. Whereas GreenDot's cards have a monthly fee of $5.95 and cost about $5 to load cash onto, Chase's Liquid card has no monthly fees, and the benefits of a free nationwide ATM network. American Express' cards don't offer an ATM network, but they too have no monthly fee. Neither does PNC Bank's prepaid card.
Bottom line is this: banks and other established players can afford to offer better service at low or no cost, and Green Dot and NetSpend cannot. The difference between the quality of the products is so stark that Green Dot and NetSpend will have to rely on consumers simply not knowing about, or not being able to locate better option, should they want to continue to dominate the growing market — estimated to grow to $353 billion in volume, according the Journal.
The smart money has spoken. Green Dot and NetSpend will need to figure out better pricing and distribution models for their cards lest they lose out to new competition in the market — competition which is, by any metric, much better at providing financial services than these relative newcomers. It is also worth mentioning that Green Dot acquired a small bank in Utah, which may help the company in this rising consumer-product market.
Ask a Question