Video-Teller ATMs Take First Steps Into Banks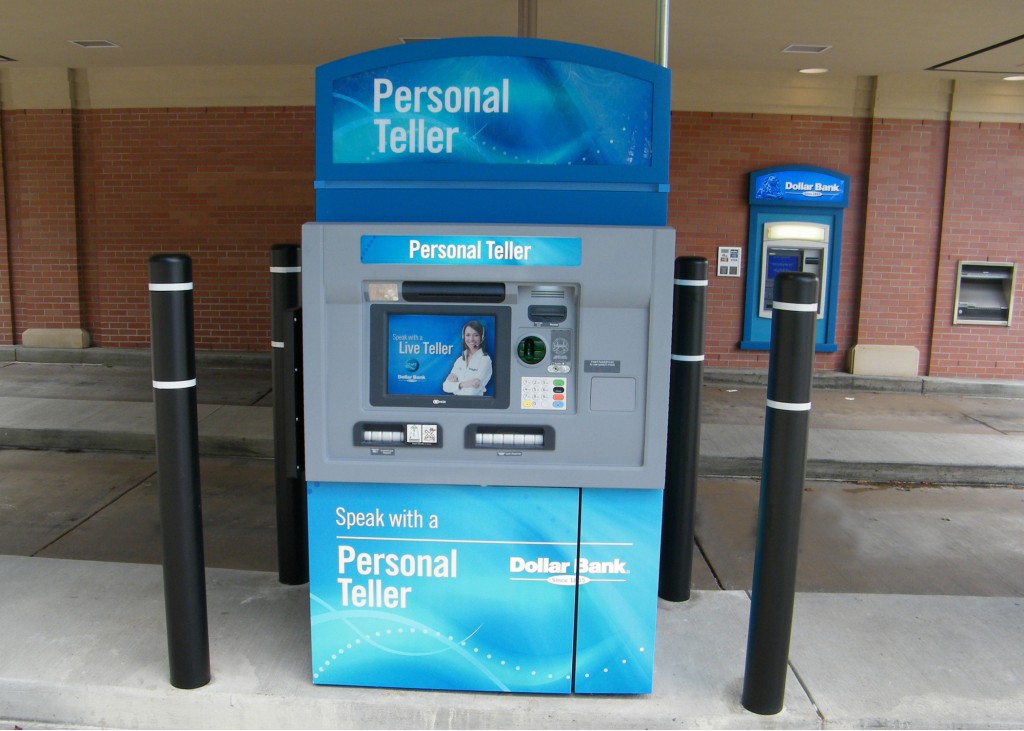 Automated-teller machines (ATMs) may no longer be a part of our everyday banking routines as personal-teller machines (PTMs) make their way into the market. Dollar Bank, based in Pittsburgh, Pa., has installed these new "PTMs" to add a face to what has long been a man-to-machine interaction.
Made by NCR Corp., a manufacturer of ATMs for most of the nation's largest banks, the PTMs are similar to ATMs, but they also allow for video conferencing with an off-site bank representative, who can assist customers with transactions.
"Customers will have the confidence of knowing they are speaking with a real Dollar Bank employee when they make a deposit or request a bank service through the PTM," said Robert Oeler, president and CEO of Dollar Bank, in a prepared remarks. "That is an exciting new service for our industry."
In addition to adding a personal touch, PTMs can offer a non-automated customer experience for more hours than branch banking allows. Dollar Bank tellers are available on PTMs from 8 a.m. to 10 p.m. Monday through Sunday. Drive-through PTMs have built-in speakers while lobby PTMs have handsets — so no one else can hear any personal financial information being shared.
"The PTMs will improve our customer service by permitting Dollar Bank customers the convenience of extended hours of service six days a week, while providing personal teller services through a machine," Oehler added.
Dollar Bank employees will be around to show customers how to use these new machines for daily banking transactions.
In February, an NCR spokesperson told MyBankTracker that a number of other institutions have signed contracts to deploy video-teller ATMs, which uses a technology called APTRA Interactive Teller, but did not disclose which ones.
"Dollar Bank is the first of what I expect to be many innovative financial institutions to recognize how APTRA Interactive Teller can help them efficiently bring more services and a better experience to their customers — without losing that human touch," said Michael O'Laughlin, senior vice president at NCR, in a press statement.
The first financial institution to use NCR's new virtual-teller ATMs is Sussex County Federal Credit Union in Seaford, Del.
Ask a Question