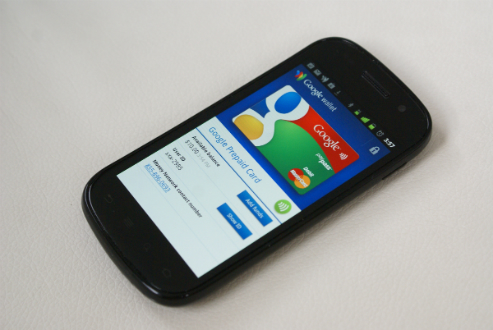 Google Wallet has addressed one of the biggest barriers to adoption: card compatibility. Today, the tech giant launched a new version of its mobile-wallet application that allows any debit card or credit card to be linked to it. And, Google added a remote-lock function to prevent fraudulent use when phones are lost.
The new Google Wallet app is now cloud-based, so it uses Google servers (aka "the cloud"), instead of a security element on the phone, to safeguard payment-card data. Virtual card numbers — not actual card numbers — are saved on the phone to make purchases.
When Google Wallet launched, only Citi MasterCard users were able to connect their cards directly to the mobile wallet. Other users had to fund a Google prepaid account to make purchases.
Google now says Google Wallet can support any debit or credit card from Visa, MasterCard, American Express and Discover.
The increased range of compatible cards is likely to help boost the low adoption rate of Google Wallet, which allow users to make point-of-sale purchase by waving an NFC-enabled phone in front of a payment terminal. In June, Google was reportedly using its latest acquisition of a prepaid platform to create "digital proxy cards" that can be funded in real time.
Still, Google faces hurdles in phone support. Currently, six smartphones support Google Wallet — all of which are tied to Sprint and Virgin Mobile. A tablet, the Nexus 7, also supports the mobile wallet. Google said that up to 12 new smartphones will be released this year to power Google Wallet.
A consumer-friendly feature that Google added is the ability to lock Google Wallet remotely. If a device is lost, users can go online and disable the mobile wallet — no transactions are authorized. Furthermore, Google will reset the mobile app so that card and transaction data is erased.
With these new announcements, Google Wallet bolsters its capabilities just as ISIS, a carrier-backed mobile-wallet venture, is due to begin its pilot phase in the coming weeks.
Ask a Question