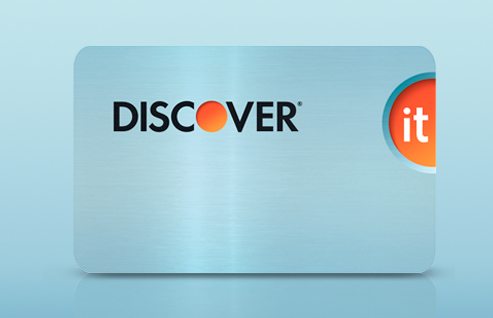 A new credit card from Discover has the potential to become very popular due to its attractive cash-back program and lenient fee structure — a combination that is rarely found in the competitive credit card market.
Called "Discover it®," the card is similar to the well-known Discover More card with traits of the very-forgiving Citi Simplicity card.
"We've listened whole-heartedly to our customers and firmly believe that 'Discover it®' delivers on what consumers are looking for – a different experience from a credit card company that treats them fairly and gives them what they deserve," said Kathryn Henry, a Discover spokesperson. "We believe consumers will find this card to be fair, safe, generous, flexible and human."
The Discover it® benefits include 5% cash back on purchases in certain categories, which change every three months. Cardmembers also earn 0.25% cash back on all other purchases for the first $3,000 spent every year; after that, the cash back rate increases to 1%. Currently, the Discover it® Card has no annual fee and currently has an APR of 10.99% to 19.99% — same as the Discover More card.
"It" adopts a gracious fee policy that does not punish cardmembers harshly for making a late payment. The Discover it® Card waives the first late-payment fee ($35 for each late payment afterward) and there is no penalty APR. Additionally, there is no over-the-limit fee, but that's the case for all Discover cards.
On the Discover More card, the penalty APR ranges from 15.99% to 24.99% if a late payment is posted. On other credit cards, the penalty APR is often around 30%.
Additionally, Discover it® Card users have until midnight on the due date to make a payment while other cards usually set the cutoff time in the afternoon.
The Discover it® Card also has no fee for paying the bill by phone, whether it is automated or through a live customer representative. The new credit-card reform law, enacted in 2009, forbid lenders from charging a fee for using the phone to make payments, unless a customer representative performs the transaction.
Some of Discover it®'s features resemble that of the Citi Simplicity card, which doesn't charge late-payment fees, doesn't have a penalty APR for missed payments or going over the limit and has direct access to phone support.
The enticing perks on the Discover it® Card are likely to require a good credit history from its applicants. Since consumers with good credit tend to be fairly responsible with credit cards, the lenient fee perks may not offer significant benefits. However, they would come in a rare instance of forgetfulness.
More interestingly, with the cash-back program but a better fee policy, the Discover it® Card outshines the Discover More card, which is often pitted against cash-back cards such as Chase Freedom® and Citi Dividend Platinum Select. These similar cards may have to up their game to compete with "it."