Simpler Fee Summaries Show Up for Savings Accounts at TD Bank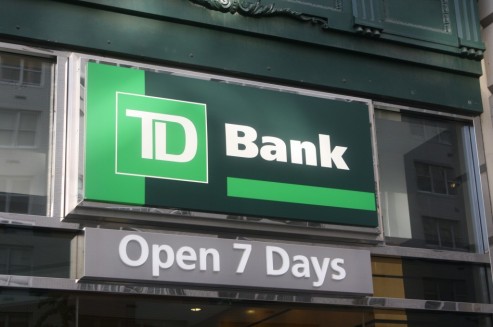 As more banks answer the call of consumer advocates to issue easy-to-understand fee schedules for checking accounts, TD Bank took the initiative in releasing these simplified fee summaries for it savings accounts — the first of the major banks to do so.
"Our new forms are designed to make it easier for customers to understand and compare savings accounts, empowering them to make sound financial decisions," said Ryan Bailey, head of deposit products and pricing at TD Bank, in prepared remarks.
For each TD Bank savings account, the fee disclosures uses a boxed layout to display important account fees and policies in three pages. It uses less of the fine print and financial jargon that is often found in typical account agreements.
The bank's account agreement — still available for legal purposes — is 46 pages long, while its personal fee schedule is 1-page long.
In April, TD Bank began issuing simpler fee disclosure forms for its checking accounts. The forms were modeled after a design by Pew Charitable Trusts, a nonprofit consumer advocacy group.
A study by Pew found that disclosure forms were too confusing and difficult to read — to the point where consumers didn't bother to read or try to understand them. The median length of fee disclosures at the top 10 U.S. banks was 97 pages. The group asked banks to adopt a more transparent fee schedule that allows consumers to compare and make better decisions when selecting a bank account.
In response to the study, several big banks — including Chase, Wells Fargo, Citibank — have implemented similar disclosure forms, but only for checking accounts. TD Bank is the first bank to use the transparent approach for savings accounts.
Currently, Pew is not working on any studies that cover savings accounts and, therefore, declined to comment on TD Bank's decision to use simplified fee summaries for savings accounts.
Ask a Question