3 Credit Cards Ready for the Back-to-School Shopping Spree
The fall semester is just around the corner for students of all ages — that means the back-to-school shopping season is in full gear. We have identified a few credit cards that can help ease the wallet pain when spending on school expenses.
With families spending nearly $30.3 billion on school supplies, according to estimates by the National Retail Federation, any savings can make a big difference. American families are expected to spend an average of $688.62 on children in grades K-12, while college students and their families are expected to spend an average of $907.22.
In addition to taking advantage of back-to-school promotions and using coupons, there are credit cards that can reduce the costs of school supplies by up to 6 percent. Whether it is school supplies, new clothes or electronic devices, these cards can have ease the pressure on parents' wallets.
Furthermore, these credit cards are fit to provide long-term savings because they are highly flexible and offer solid perks for any type of shopper — not just those preparing their kids for the return to classroom.
U.S. Bank Cash+™ Visa Signature® Card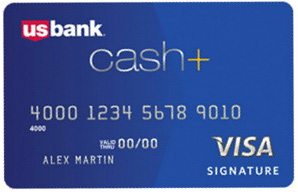 The recently-introduced U.S. Bank Cash+™ Visa Signature® Card shines due to its empowering cash back program. In every quarter of the year, cardmembers can choose the categories (from a basket of categories) that earn 5 percent cash back. Two of those categories include department stores and electronics stores — both of which are popular destination for back-to-school shoppers.
Amazon.com Rewards Visa Card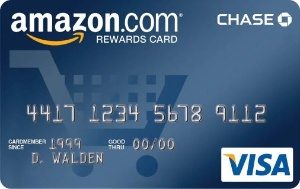 What can't you buy from Amazon.com? From crayons to clothes to used textbooks, Amazon has what any student would need. With the Amazon.com Rewards Visa Card, which earns 3 percent cash back on all Amazon purchases, it is possible for shoppers to complete all back-to-school spending at the popular online retailer and collect a good amount of savings.
Blue Cash Preferred from American Express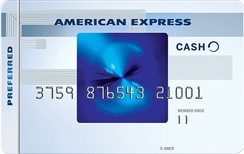 The Blue Cash Preferred Card is famous for paying 6 percent cash back at supermarkets. Not only can shoppers find great deals on school supplies at supermarkets, the card is also popular for a shopping scheme that can yield extreme savings. Because major supermarkets also sell branded gift cards to a wide range of retailers, cardmembers can effectively earn 6 percent cash back when they buy these gift cards and use them to make their back-to-school purchases. However, this card does come with a $75 annual fee.
Ask a Question