Movenbank Debuts Social Credit Score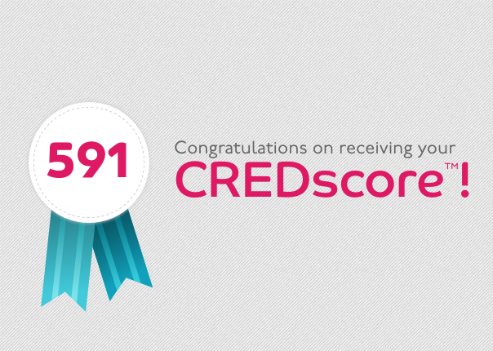 The financial startup that aims to take the mobile-only banking approach is making headway this week. On Monday, Movenbank (think "move and bank") introduced its new, proprietary credit score to begin assessing customers' borrowing risk with a non-traditional model that incorporates social-media influence.
Still in its private alpha phase, Movenbank sent out invitations to people who had earlier joined the waiting list to become the first members to begin assessing their "CREDscore."
The CREDscore is comprised of a few factors: financial wellness, social influence and customer value.
Movenbank uses a financial-personality quiz to identify your relationship with money. Then, you are assigned a role that most associated with your financial traits: salesperson, professor, accountant, rockstar, entrepreneur, officer, artist, breadwinner, or trader. The quiz is just a filler for now.
"We've calculated your CREDscore based on the information you've shared with us. In the future, we will be able to validate this information based on your real-time purchases and spending," noted Movenbank. When members actually have money flowing in and out of Movenbank, the financial-habit assessment is expected to be more accurate.
To measure social influence, members can connect their social media accounts from Facebook, Twitter, LinkedIn and Google Plus. But, the impact of social influence on one's CREDscore is unclear.
Finally, the CREDscore will ask for key financial information including your annual income, how much you save every month, how much savings you have and your approximate FICO credit score.
After all this information is provided, Movenbank presents a CREDscore. At this point, the CREDscore is just a number and Movenbank offers no explanation on whether or not this score is a good score or a bad score — and no score range is noted.
"We haven't disclosed that as yet and likely won't until we get a complete picture of the range of member participation," Movenbank said.
Those with higher CREDscores are expected to receive better terms on their accounts — in the form of higher savings rates, lower borrowing rates or a less-costly fee structure.
In the coming months, Movenbank says that members will be able to deposit funds, earn interest, pay bills, use mobile payments and receive real-time insight on their financial behaviors. There is specified date for a public launch but it is expected to happen this year.
Ask a Question