SunTrust Doesn't Raise Minimum Balance Requirement as Planned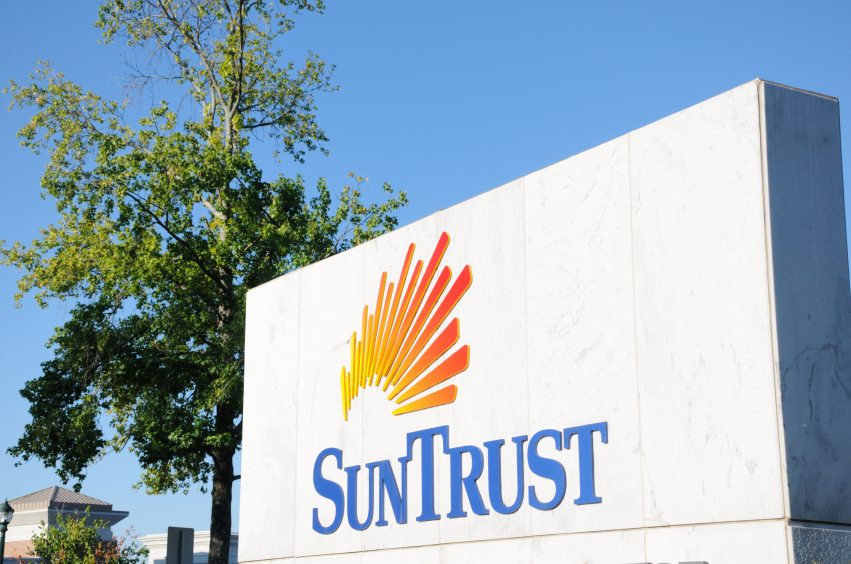 SunTrust Bank decided not to implement a drastic increase in its minimum balance requirement for its Everyday Checking account. But, planned changes to its overdraft-fee policy did take effect as scheduled.
In June, SunTrust originally said that the minimum daily balance required to avoid a $7 monthly fee on the Everyday Checking account would increase from $500 to $1,500 on Aug. 24. Today, that change did not occur.
"We are constantly evaluating our product mix and making pricing adjustments as necessary based on numerous factors including, but not limited to, our cost of doing business and the competitive marketplace, balance with the needs of our clients," reiterated SunTrust spokesperson Hugh Suhr.
Everyday Checking customers can also waive the monthly fee by posting a monthly direct deposit of at least $100 — no changes were planned for this fee-waiver criteria.
The decision to not make the change may come as a relief to Everyday Checking customers who cannot or do not want to keep large amounts of cash in their accounts.
If SunTrust raised the minimum balance requirement, the bank would join the majority of big banks that require a minimum balance of $1,500 to avoid monthly fees on their basic checking accounts. Chase, Wells Fargo, Citibank, U.S. Bank and BB&T use the $1,500 minimum balance requirement on their low-tier checking accounts.
However, SunTrust did implement changes to overdraft fees. Everyday Checking and Student Checking accounts lose a perk that imposed a reduced fee of $25 for the first overdraft. These customers now have to pay the standard $36 per overdraft occurrence.
Due to new laws that took effect in 2010, bank customers must opt in for overdrafts. Otherwise, transactions would be denied if they would result in a negative balance.
Furthermore, Student Checking and Solid Choice Checking stop receiving free non-SunTrust ATM transactions. Previously, Student Checking customers received two free non-SunTrust ATM transactions per month; Solid Choice Checking customers received four. Solid Choice Checking customers also lost a $10-per-month reimbursement perk on ATM surcharges that were charged by the ATM operator.
SunTrust Bank is the ninth-largest U.S. retail bank by deposits.
Ask a Question