Isis Mobile Wallet is Slated for September Launch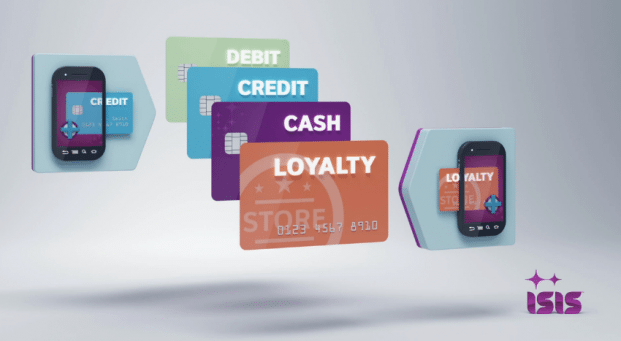 Isis, the carrier-backed mobile-wallet project, is cutting it close on its target launch deadline, but is expected to debut next month. In addition to introducing competition for other mobile-payments platform like Google Wallet, Isis is expected to contribute to the acceptance of such systems by consumers.
The product of a collaboration between AT&T, Verizon and T-Mobile, Isis never provided a specific date for the launch but said it would debut sometime this summer, which ends Sept. 21.
VeriFone Systems, the manufacturer of special payment terminals that will accept Isis mobile payments, is preparing for the launch in September, VeriFone CEO Doug Bergeron told Bloomberg.
The mobile wallet will initially launch in Salt Lake City, Utah, and Austin, Texas.
The Isis Mobile Wallet can store credit card information so that consumers can use their smartphones to make mobile payments for point-of-sale purchases through near field communications (NFC) technology. Instead of swiping a card, consumers wave or tap their phones at the special payment terminals.
Users can also link Isis to loyalty programs and merchants offers, which is expected to created a quicker checkout process.
Isis is prepared to support credit cards issued by American Express, Chase, Capital One and Barclaycard. Users without a card from one of the above issuers can fund a digital prepaid account that can be used to make mobile payments.
According to tutorial videos released in July, Isis will work with two types of merchants. One type of merchant will be able to collect payment, loyalty information and offers in a single tap while the other will simply accept the mobile payment and use an on-screen barcode to retrieve loyalty data and offers.
Currently only a few smartphones are NFC-enabled. HTC, LG, Motorola Mobility, RIM, Samsung and Sony are smartphone makers that have agreed to manufacture NFC-enabled devices that support Isis — release timelines for these devices are unknown.
According to TechCrunch, T-Mobile has begun releasing Isis updates for smartphones that are capable of supporting the mobile wallet.
Ask a Question