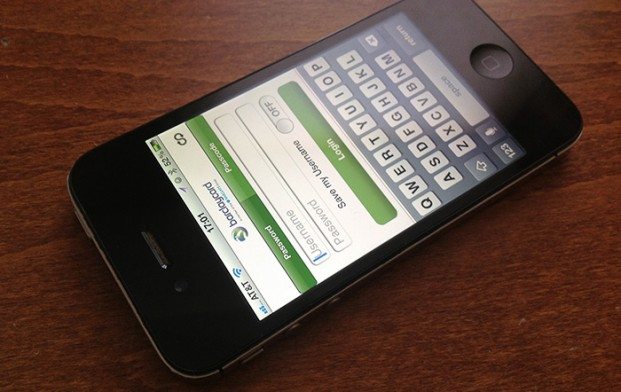 The mobile-wallet scene is getting more and more crowded by the day. Another mobile wallet, from Barclaycard US, has entered the fray with an approach that is different from its competitors. Currently in its pilot phase, the Barclaycard Mobile Wallet will require consumers to scan barcodes in order to make purchases.
When customers are ready to check out, they launch the Barclaycard Mobile Wallet app and use the phone's camera to capture a two-dimensional payment code (also known as a QR code) displayed on a terminal or receipt. At the same time, customers can redeem any digital coupons or offers that apply to the purchase. If the transaction occurs at a restaurant, a tip can also be added to the payment. Finally, customers select the card that they want to use to pay and the transaction is processed.
The mobile-payment model differs from competitors such as Google Wallet (which requires a special chip), PayPal (which uses a mobile number as verification) and retailers (which have clerks scan a barcode generator on customers' smartphones).
Currently, Barclaycard US is testing the system at certain retailers and food locations in Wilmington and Newark, Del.
While other mobile wallets are highly dependent on partnerships with card issuers, the Barclaycard Mobile Wallet is not. Any debit or credit card — not just Barclaycard US cards — are supported by the mobile wallet.
"Purchases made using the mobile payment pilot application will show on your statement as regular purchases, with the appropriate merchant name," Barclaycard US says in the mobile wallet's FAQ section. "There will not be any special indicators showing they were made using this technology."
So, users will still receive rewards and cash back and their spending is still subject to the card's terms.
The Barclaycard Mobile Wallet stores payment-account information in data servers (the "cloud"), not on the phone. Google Wallet recently announced that it also moved account-information storage to its servers, enabling the mobile wallet to support any debit or credit card. It previously had supported only Citi MasterCards.
Barclaycard US also has a partnership with Isis, a mobile wallet venture that is backed by AT&T, T-Mobile and Verizon. Isis, however, will use an NFC chip, like Google Wallet.
Barclaycard US did not state the length of the pilot stage — a spokesperson did not reply to a request for comment.
The Barclaycard Mobile Wallet app is available for download on the Apple App Store and Google Play store.
Ask a Question