Google Wallet Plans to Hold More Than Your Card Info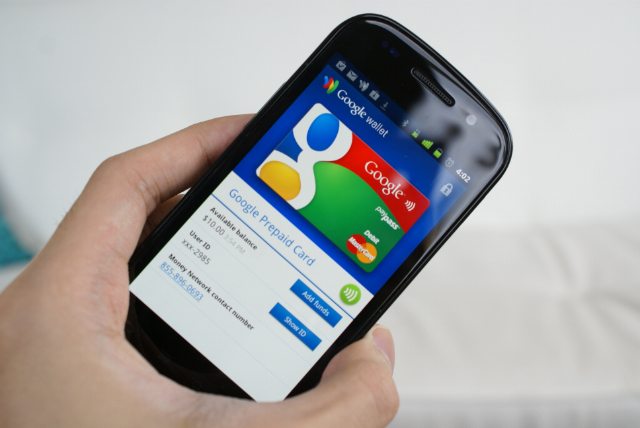 Google intends to expand its mobile wallet to truly replace the traditional, physical wallet by allowing non-financial companies to offer credential-access — things like airplane tickets and monthly subway passes, for example — through Google Wallet. Essentially, Google wants to enable consumers to leave their homes with just their smartphones and keys (and maybe a little cash too).
Google Wallet hopes to store boarding passes, train tickets and more in the future — if credentials can be accessed on paper form, Google wants them to be available through its mobile wallet, says Robin Dua, Google Wallet development manager, in a live-streamed YouTube session with developers.
"One of the things that we're trying to do is make it easy for airlines, transit providers and other types of issuers of credentials to make it super simple for them to get their credentials stored in the Wallet," Dua said. "This is where we envision an open platform, where we will allow all sorts of partners to be able to issue their credentials into the Wallet and allow users to use them."
Google Wallet is also capable of storing debit and credit card information so that users can make point-of-sale purchases by waving or tapping their mobile devices at a special payment terminal. It uses near field communication (NFC) technology in a chip embedded on select smartphones.
Google Wallet's idea to include other forms of credentials is similar to a mobile application by Apple called Passbook, which is expected to act as a digital organizer of loyalty cards, membership cards, event tickets and boarding passes.
However, Apple did not officially say that it will incorporate NFC functionality into its next-generation iPhone (though there is speculation that it will). If that is so, the two tech giants may clash in the mobile-payments arena. And, another mobile-wallet venture — called Isis — by the three largest mobile carriers in the U.S. is due to join the action as well.
With competition expected to heat up, Google Wallet sets out to maintain the momentum it has built recently. Earlier this month, the mobile wallet expanded its platform to allow users to add any debit or credit card. Previously, Google only had a partnership to sync Citi MasterCards. Users without Citi MasterCards had to fund a digital Google prepaid account.
Also this month, Google entered an agreement with Discover to link Discover cards.
According to a report by Juniper Research, the total size of global mobile-payment transactions is predicted to quadruple to more than $1.3 trillion by 2017. We will see which mobile wallet leads the way.
Ask a Question