Google Wallet Expands Its Mission, Discontinues Its Prepaid Card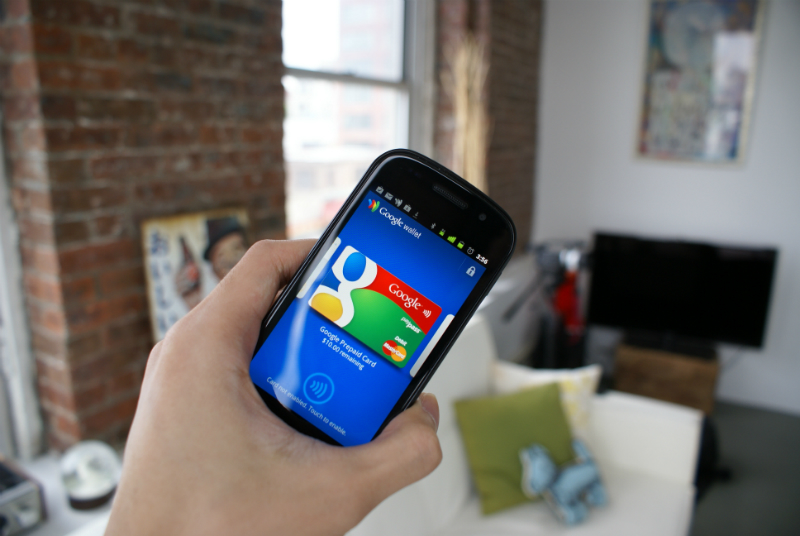 Two big changes from Google Wallet announced this week indicate the mobile wallet might be rethinking its positioning in the mobile payments space. This shouldn't be surprising: Google has a reputation for keeping its products in permanent beta, constantly tweaking (and sometimes killing) its innovations.
Bye-Bye Google Prepaid
According to TechCrunch, Google Wallet users got an email telling them that Google will discontinue its virtual prepaid card that used to come with the app, already loaded with $10. TechCrunch reports it as a downer for users — fewer perks! — but the more importantly, it's the tail end of a series of announcements Google has made this summer about the features of its fledgling mobile wallet offering.
First in August, it came out that the app would allow users to load whichever sort of credit or debit card they liked onto it. This was a big change for Google Wallet, which had previously carried just Citi MasterCard and its proprietary prepaid card. The Google prepaid card, which has no corporeal existence and which requires users to load funds onto it, also doesn't provide the sort of seamlessness one might readily expect from a mobile wallet. For those who aren't customers of Citibank, the Google Wallet wasn't useless, but it certainly didn't scream convenience.
Later in August, it came out that Google would be taking a page from Apple's Passbook app, by allowing users to store more than payment cards on their phones. Google plans on expanding the Wallet's capabilities to hold onto documents like boarding passes and bus tickets. Whatever paper or plastic documents you might keep in your pockets or wallet, Google (and Apple) want you to put it on their phones.
Hello Mobile Checkout
On Monday, Google announced new one-click checkout capabilities for Google Wallet. Once users log into Google Wallet, they have the option of paying with Google Wallet online at participating retailers. Rather than taking out their credit cards from their wallet to enter their 16-digit account number, name, billing address, expiration date, and security code, they can just click the "Buy with Google Wallet" button.
According to the Google Commerce blog post on the matter, the change was made to help merchants deal with "shopping cart abandonment" — when shoppers load up their virtual cart and ditch the goods behind once they go to pay. The service will make shopping online (or on mobile) less painless for consumers and it will cost merchants nothing on top of what they already pay their payment processors.
Google Wallet was initially conceived as a product primarily for NFC-enabled in-store payments, and it launch with only Citi MasterCards. Now it's agnostic to bank membership, card network, whether it is used in-store on online, and whether it is used for payments cards at all. Indeed, it has come a long way from its initial iteration.
Perhaps Google found that people aren't clamoring to toss out their wallets in exchange for the ability to pay with their phones in stores. But clearly, a safer and quicker means of spending money online would be ideal. It appears that Google recognizes that.
Ask a Question