LearnVest Gets SEC Certified, Announces Mobile App, Upgrades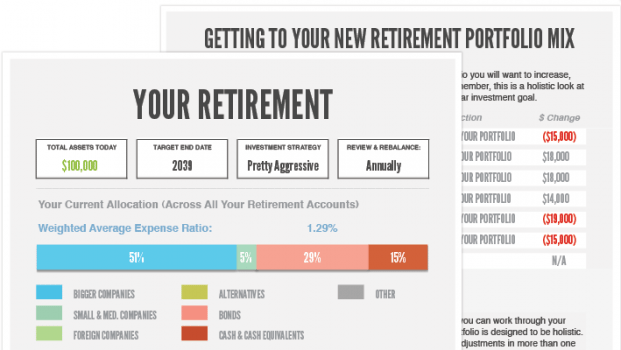 LearnVest, one of our favorite personal finance management tools, is about to get even better. The company, it has been widely reported, is both releasing a mobile app and announcing its status as an SEC-Registered Investment Advisor.
Pando Daily reports that as an SEC RIA, LearnVest will give its paying members access to a "team of 50 advisors" who can offer "investment advice, risk tolerance analysis, and portfolio recommendations."
LearnVest's PFM product and related editorial content — which we recently reviewed, and quite like — are both 100% free for users, but the company also offers some premium financial planning products at relatively cut-rate costs. For example, LearnVest offers the Portfolio Builder, a service that offers quarterly phone calls with an advisor, a "comprehensive 5-year financial plan," and unlimited email support from your advisor. Your advisor assesses and analyzes your portfolio, your risk tolerance, and your investment goals to help you save for retirement. The price tag? $599 a year.
That's not cheap, but it's cheaper than signing up for a personal advisor elsewhere, and this is likely why LearnVest went through with its certification. "Financial planning shouldn't be a luxury," Alexa von Tobel told GigaOm. Back in January, before LearnVest was certified and the most expensive service cost just $349 a year, von Tobel told The New York Times: "We don't think financial planning should be a luxury to anyone."
Representatives from LearnVest were not immediately available for comment on whether financial planning ought to be a luxury or not.
In addition to this change, which for the most part seems to affect LearnVest's regulatory status, LearnVest will release its mobile app in October, and updating its PFM to include "improved functionality for tracking trends, monitoring progress towards goals and organizing transactions," writes GigaOm. That will benefit its non-paying users in a more immediate way.
For now, the PFM's interface remains the same, but PandoDaily has some screenshots of the updated version, and we have to admit: it looks attractive. If, on the back end, it solves LearnVest's issues with categorization, all the better — that was our biggest issue with the product when we reviewed it.
With a mobile app, LearnVest will have completed its transition from being a personal finance site for gals to being possibly the best personal finance management tool out there. One of Mint's primary advantages over LearnVest was its mobile app. Now that's gone, and LearnVest has plenty more to offer its users.
The company will be presenting at Finovate on Thursday, and will likely be announcing all of this. Please check back for updates.
Ask a Question