Linkable Networks, MasterCard Expand Card-Linked Offers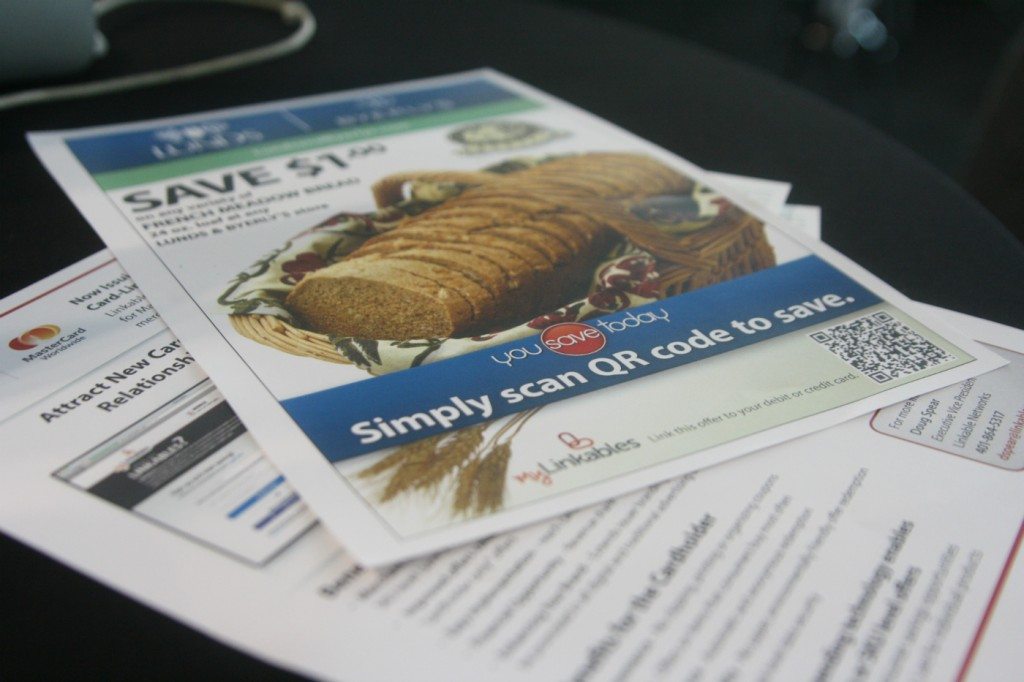 Through a major partnership between Linkable Networks and MasterCard, more consumers are likely to find card-linked offers through their banks. Announced at Finovate, a financial-technology conference, the partnership allows any MasterCard-issuing bank to start offering digital deals and coupons to customers.
Currently, any debit or credit card is capable of receiving card-linked offers through MyLinkables.com, a stand-alone platform. When users find an advertisement with a MyLinkables offers (such as save $1 off a loaf of bread at the supermarket), they can link this offer to a card. Linkable Networks has retail and merchant partners that market special text messages, short codes and QR codes (whether displayed on TV, print or online) that allow users to links offers to a consumer's card.
After linking an offer to a card, users simple need to make the qualifying purchase — then any discount is automatically applied.
At MyLinkables.com, users have to provide their account login credentials to save a card. By teaming up with MasterCard, Linkable Networks can streamline this process.
"What we did with MasterCard is simplify the consumer experience like what we've done with a couple of banks where we've done 'direct binds'," said Tom Burgess, CEO of Linkable Networks. "So now, the consumer only enters their 16-digit credit card number and their expiration date. And, any MasterCard-issuing bank is now automatically enabled with us."
The partnership with MasterCard eliminates the need for banks to work directly with Linkable Networks. The deal between Linkable Networks and MasterCard was a result of nearly two-years of ongoing discussion, Burgess said.
The banks and card issuers that already work with MasterCard can implement the card-linked offers program from Linkable Networks through email or on their websites — requiring no technology integration.
Consumers can expect to see more of these linkable offers from their banks, no matter how big or small.
Linkable Networks publicly launched its first program with a retailer a few weeks ago. Going forward, the company aims to expand its network of retailer and merchants so that consumers have more offers to choose from.
Ask a Question