mShift's AnyWhereMobile Wallet Actually Adds Value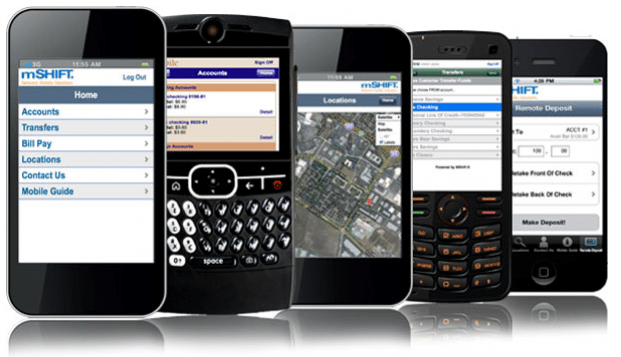 Mobile wallets face adoption hurtles every way they turn. Technology can be both transformative and expensive, and its users are fickle. To create a value proposition for merchants, financial institutions and users is no simple task. Scott Moeller, CEO of mShift, presented a mobile payments solution on Wednesday, that even if it isn't totally unique or mind-blowing, it at least makes an honest effort to provide value to all parties involved in the transaction.
The product Moeller introduced, AnyWhereMobile Wallet, promises to lower interchange costs by building out a new payments network that uses ACH transfers to allow for in-store mobile payments. By lowering interchange significantly and using these savings to fund merchant loyalty programs, mShift aims to drive consumers and merchants to its product.
Moeller said that mShift aims to lower interchange fees for merchants to about 1 percent for credit cards, 13 cents for debit cards and 0.5% for under $15 debit transactions.
This might sound a lot like LevelUp, and it looks a bit like it, too. When a customer wishes to pay, they choose credit or debit, and after they punch in their PIN, a new screen with a single-use dynamic barcode comes up, which is then scanned to complete the transaction.
Moeller described it as an instant ACH transfer, which, he explained, is cheaper because it bypasses traditional credit and debit networks. Xiameng Zhou, mShift's COO clarified later that the ACH transfers still take standard ACH times to clear. Why ACH instead of building something totally different, like Dwolla? Zhou explained: "ACH is the Federal Reserve…it's safe."
Furthermore, and also like LevelUp, the money that merchants save on interchange is used to fund loyalty rewards. Customers earn credits redeemable only at merchants they've spent mobile money with.
Gadget-obsessed consumers might be quick to adopt whatever new app is available to them on their iPhones, and coffee shops might love to have tablet-based point-of-sale terminals, but what big box retailer is really going to overhaul their cash registers to accept NFC, which didn't even turn up on the new iPhone? Many mobile wallets only have inherent value-add for geeks who are obsessed with mobile wallets and for marketers who see a new channel to access consumers with cash-in-hand. But payments is a complicated ecosystem that requires buy-in from financial institutions and consumers and especially merchants.
A newfangled POS with cool features might make perfect sense in a Silicon Valley boardroom, but merchants need to watch their cashflow and invest money wisely — unlike start-ups, they're expected to be profitable. As for mobile, a solution like mShift might not be the most sexy, but at least it has qualities that suggest merchants might want to take it on.
Ask a Question