One of the hardest things about switching banks is transferring all the recurring transactions — direct deposit, automated account transfers and online bill payments. SwitchAgent, a free service offered by banks and credit unions, can pave the way for consumers who've been reluctant to make the jump.
Created by Deluxe Corp., SwitchAgent launched last year with the ability to transfer recurring deposits and withdrawals. This week at Finovate, a financial-technology conference, Deluxe announced that SwitchAgent can now move consumers' bill payments too.
According to a recent study by Consumers Union, 1 in 5 consumers has considered switching to another bank recently. Of those who didn't make the switch, 63 percent express concern over the trouble of transferring their automatic payments and deposits and 37 percent said it would take too much time and effort.
"We are fanatic about listening to the market — what we learned is that this is a growing problem. So we put [the ability to easily switch banks] on our product roadmap," said Petro Tsarehradsky, vice president of marketing for Deluxe Corp., in an interview.
Here's how it works:
John just opened a new account at a bank that offers the SwitchAgent service. He signs a consent form that allows SwitchAgent to contact him on behalf of the bank. Then, John sets up a phone appointment with a SwitchAgent representative, who will handle the transfer of recurring deposits and withdrawals. Also, SwitchAgent provides a secure tracking number that allows John to link his new bank account to his old bank account. He can then select the bill payee information that he wants to move to the new bank. SwitchAgent will keep John informed on all the transactions that have been transferred.
The entire process takes less than 30 minutes, compared to the hours or days it may take when consumers use traditional switch kits (simply a packet of forms that consumers need to fill out.)
Currently, SwitchAgent is available at SunTrust Bank. Tsarehradsky declined to name other financial institutions that plan to offer SwitchAgent.
If more financial institutions offered SwitchAgent, more consumers could leave banks that charge hefty fees or provide unsatisfactory service. Especially as the anniversary of Bank Transfer Day approaches, the ease-of-switching provided by such a service could reignite this consumer movement.
See the below SwitchAgent video for a better look: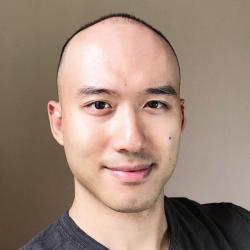 Simon Zhen is a research analyst for MyBankTracker. He is an expert on consumer banking products, bank innovations, and financial technology.
Simon has contributed and/or been quoted in major publications and outlets including Consumer Reports, American Banker, Yahoo Finance, U.S. News – World Report, The Huffington Post, Business Insider, Lifehacker, and AOL.com.
Ask a Question