UPDATE: ING Direct Says Mobile Payment App is NOT Ready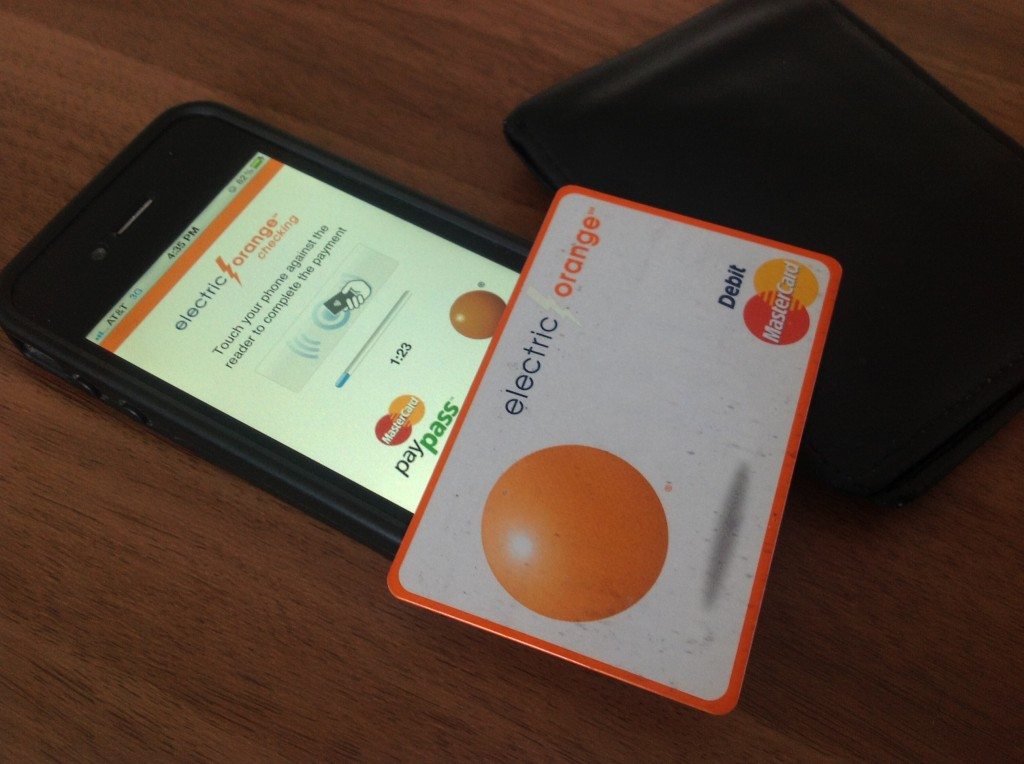 (UPDATE: A spokesperson for ING Direct says the mobile payment app is not yet available for use. The bank said it was unclear how information about the app was made available on iTunes and Google Play. According to Amanda Landers, a spokesperson for the online bank's parent company, it's unclear when the mobile payment app will be available.)
ING Direct makes an entry into the fast-growing market of mobile payments with a new mobile application. Available for iPhone and Android devices, the EO Wallet mobile app uses near field communication (NFC) technology to make wave-to-pay purchases at the cash register.
Only customers who have the Electric Orange checking account can use the EO Wallet app. Purchases made with the app will draw from the checking account, like purchase made with the Electric Orange debit card.
Using the EO Wallet app, however, requires special hardware that needs to be purchased separately. For the iPhone, customers have to buy a special case, with NFC functionality, from In2Pay. For iPhones and Android devices, customers need an In2Pay microSD card, which contains the operating system that powers the contactless transaction.
The EO Wallet app marks the first time that ING Direct has delved into mobile payments.
The popular online bank already offers person-to-person payments via Bump, a service that allows two devices to communicate when users hold the devices and bump fists. However, Bump does not use NFC technology — it uses phone sensors to "feel" the bump and match it, through the cloud, with a recipient device.
Although there is not direct partnership between ING Direct and Google Wallet, customers can link their Electric Orange debit card, in addition to any other credit or debit card, to Google's mobile wallet. Google Wallet, available for NFC-enabled Android devices, can make wave-to-pay purchases.
Capital One, parent of ING Direct, does not yet offer mobile payments, but the bank is partnered with Isis, the carrier-backed mobile-wallet venture, which was recently delayed.
As mobile wallets and mobile payments lead the way to the future of banking, it'll be interesting to see how ING Direct and other online banks decides to offer next-generation financial technology.
An ING Direct spokesperson did not immediately reply to a request for comment.
Ask a Question