Why Your Bank Shouldn't Be Your First Broker
Finding a brokerage is a major part of a rookie investor's path to investing. Brokerage options may come from advertisements, online research or word-of-mouth. One of those options may turn out to be your bank, but it may not be the best place to start building your investment portfolio.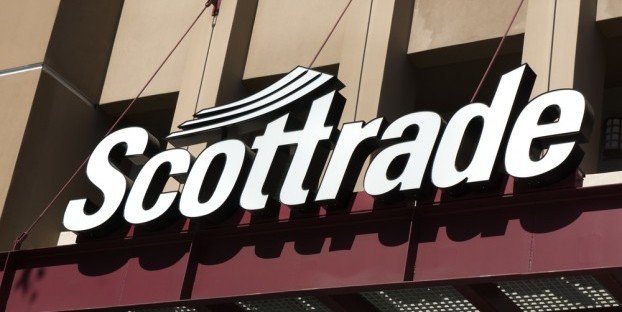 The two major reasons that a bank isn't ideal for the budding investor: high costs and the lack of self-education.
New investors tend not to have a lot of investable assets — even if they do, many are not prepared to put all their money into investments at once. As a new investor myself in college, I could only spare $500 to start investing. A little bit of research revealed that brokerage accounts from banks would come with annual fees that could only be waived with large balances or certain checking accounts. And, commission fees were upwards of $30. Additionally, many banks charge fees for closing or transferring an investment account.
When fees make up a large portion of your investable funds, it's enough of a reason to look somewhere else.
Discount brokerages, often online-only, rarely charge annual fees or account-closure fees. Furthermore, trading costs tend to be less expensive. For example, Scottrade does not have fees for account maintenance, inactivity or transfers and closures. The fee for an online stock trade is $7 and the fee for an online mutual-fund transaction is, at most, $17. (Scottrade happened to be my first brokerage.)
Even when the investment portfolio grows, fees continue to be a major factor. Sooner or later, you'll recognize that every dollar that is used to pay for a fee is one less dollar that isn't being used to boost your wealth. At banks, the trading costs may come down as your portfolio becomes larger — again, supporting the case that the bank is not the right place to start your investing.
Also, banks are more likely to provide financial advisors that attempt to help you plan your investments. More often than not, these advisors will market investments that are sold or managed by the bank itself. These investments tends to carry higher fees than comparable investments that you can find elsewhere.
Learn by doing
The advantage of using a self-directed investment account from a discount brokerage is that you start off with many ways to invest, without knowing how to approach it. To some investors, this may be a downside of investing on your own. But, this way, you are forcing yourself to learn more about the different types of investments — which ones match your financial goals and which ones are inappropriate.
This "do-it-yourself" style of investing could turn out to be a much more fulfilling approach to investing.
In the future, a bank may offer certain perks that could draw you to them. Keeping investments with the bank could mean the consolidation of accounts, fee-waivers on deposit accounts and the personal touch that you seek. Since banks are focusing on relationship banking now, they would be more than glad to hold your investment portfolio.
However, right now, if you are in the beginning stages of your investing journey, look somewhere with low fees and get your hands a little dirty.
Ask a Question