Capital One Offers Retroactive Redemption of Reward Miles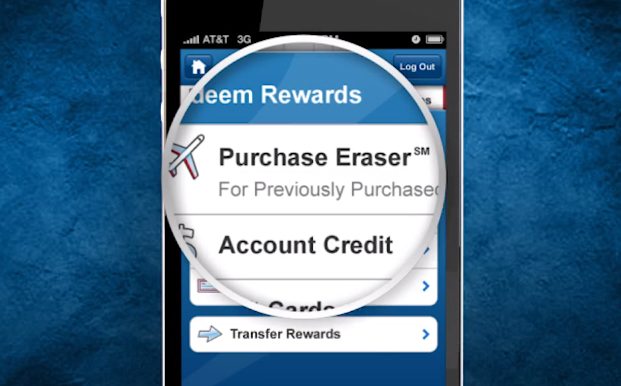 (UPDATE: Purchase Eraser has always been available to customers online, said a Capital One spokesperson. The feature is now available on the Capital One mobile app.)
The Capital One Purchase Eraser feature is now available on Capital One mobile banking apps. The feature offers a redemption method that differs from other rewards programs — credit-card customers can apply their reward miles on travel purchases that they've already made.
Consumers who have a travel-rewards credit card probably understand the process involved with redeeming their credit-card miles: log into their online account, find the travel-booking portal, search for a suitable travel package and book the trip with their miles.
Not only is this process tedious to some credit-card users, it also means plenty of missed savings on expensive trips and travel accommodations.
By allowing credit-card customers to apply rewards as a statement credit toward a past purchase, as the Capital One has done with Purchase Eraser, they can take advantage of any deals and discounts that are not usually offered through in-house travel-booking channels.
"This feature is really true to our No Hassle brand — offering our customers rewards without any of the restrictions commonly found in rewards programs," said Sukhi Sahni, a Capital One spokesperson.
For example, a Capital One credit-card customer may find cheaper travel accommodations through third-party travel websites (such as Expedia.com and Priceline.com). And, they may also apply discounts or coupons to their bookings. Then, the customer can redeem their miles for these purchases, if made with an eligible Capital One credit card.
Customers of other credit-card issuers are often limited to the travel redemption options available through card-issue booking tools. These options may not offer the best value for their reward miles and discounts on redemptions are rare.
Purchase Eraser works for travel purchases including flights, cruises, hotel stays and car rentals. Customers have 90 days to apply their reward miles for a statement credit on these purchases. The credit is reflected in the account balance within five to seven business days.
The feature can be accessed online or through Capital One mobile apps for iOS and Android devices.
Ask a Question