Citi Credit Card Customers Get Personalized Deals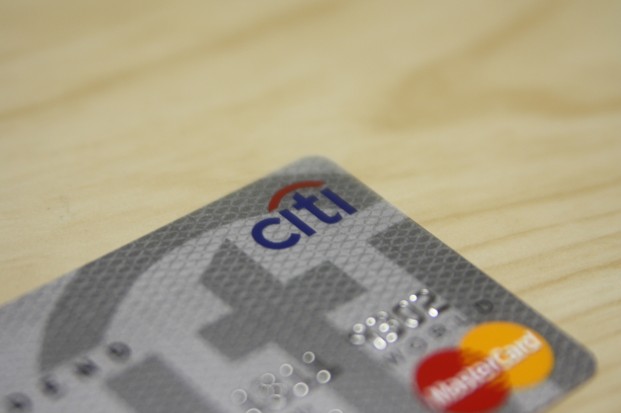 Citi is joining the personalized-deals bandwagon — some of the bank's credit-card customers are starting to get special offers, based on their spending habits, after logging into their online accounts. The offers are similar to what U.S. consumers may find with daily-deals sites such as Groupon and LivingSocial.
The special offers are made available through Truaxis (formerly called BillShrink), a company that provides a personalized-deals platform — called StatementRewards — for account statements.
The Truaxis offers are basically gift-card purchases that come at a discount.
On Slickdeals.net, an online forum where users share the latest shopping deals, Citi cardmembers are reportedly getting offers such as $10 Amazon gift cards for $5, or $25 Barnes & Noble gift cards for $15. Other participating retailers include Kmart, Sears, Domino's, J.C. Penney, Lowes, Home Depot, Old Navy and more.
"Citi is always looking for new ways to provide more value to our customers," a Citi spokesperson said. "These Truaxis offers were recently introduced to a small group of credit card customers in their online account statements, and feature discounts on gift cards at popular merchants."
The StatementRewards platform matches special offers and discounts with the places where the consumer spends most frequently. Cardmembers who don't see these offers in their online statements may not be using their Citi credit cards at locations for which there are matching Truaxis offers.
Cardmembers can see if they have Truaxis offers by checking under the "Pending Transactions" section in the "Account Activity" tab after logging in online. An icon indicates that you have offers and clicking it will direct cardmembers to the Truaxis dashboard, where multiple offers may be shown.
The offers must then be purchased with a Citi credit card.
The new trend
Other big banks that have starting to offer personalized deals include Bank of America, Capital One, Regions Bank and Ally Bank. How these offers are delivered may differ from bank to bank because they've chosen different companies to power these personalized deals.
Bank of America customers have to "load" a deal onto their cards by accepting the deal. Then, they use their Bank of America cards to make the purchase and the discount comes in the form of a statement credit.
Ally Bank doesn't even require customers to accept a deal — they may not even know that they were going to receive a discount.
The proliferation of personalized-deals is brought on by the win-win-win proposition for consumers (who receive savings), merchants (who build customer loyalty) and banks (who earns more in transaction fees).
Ask a Question