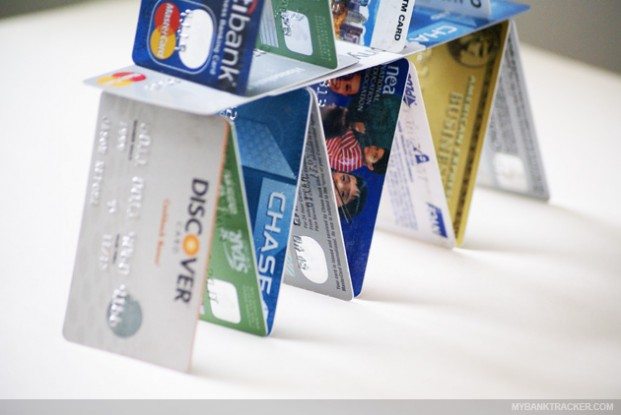 Choosing a credit card is often a difficult decision for consumers — that's not surprising since there are a sea of credit cards to pick from. To help with the decision process, consumer-advocacy group Consumer Reports revealed their list of top credit-card suggestions.
Blue Cash Preferred from American Express, Chase Sapphire Preferred and Chase Slate® were named the best credit cards for cash back, travel rewards and balance transfers, respectively. Consumer Reports based their rankings on the rewards (for cash back and travel cards) and cost (for balance transfer cards).
While these cards make great choices for many consumers, you should be aware of some other credit card deals and details about the cards before you decide to sign up for one.
Blue Cash Preferred from American Express
The Blue Cash Preferred card boasts an attractive cash back program that offers 6 percent cash back at U.S. stand-alone supermarkets, 3 percent at U.S. stand-alone gas stations and select major department stores and 1 percent everywhere else. However, there is a $95 annual fee.
Spending $25 per week at supermarkets with the card will earn back the annual fee. But, consumers must compare it to the no-annual-fee version of the card, called Blue Cash Everyday. Blue Cash Everyday earns 3 percent cash back at U.S. supermarkets on up to $6,000 per year in purchases (then 1%), 2 percent at U.S. stand-alone gas and select major department stores and 1 percent on other purchases. With Blue Cash Everyday, a cardmember would have earned $37.50 cash back as opposed to having negated the cost of an annual fee.
In order for Blue Cash Preferred to be the better choice, you have to spend $48.08 per week, or $2,500 per year, at supermarkets.
Chase Sapphire Preferred
Chase Sapphire Preferred was designed to be a nonrestrictive travel-rewards credit cards. It offers 2 points per dollar spent on travel and dining and 1 point per dollar on everything else. Additionally, cardmembers get 7 percent bonus points every year.
Other beneficial features include no foreign-transaction fees, direct access to personal concierge services and 20 percent off travel redeemed through Chase's rewards program. Points can be transferred to participating travel programs at a 1:1 ratio. Cardmembers can move their points to whichever program they want in order to maximize the value from their points.
But, the $95 annual fee is a concern.
Chase Sapphire Preferred does not have benefits that are commonly found with airline-specific cards. For example, priority boarding, free checking baggage and airport lounge passes are some perks that can be found with many airline cards. These tangible benefits are easily counted against an annual fee.
The Chase Sapphire Preferred card offers no such perks. If you tend to stick with one airline, it's worth considering an airline-specific credit card.
Chase Slate®
Chase Slate® is a straightforward, no-frills credit card with an enticing introductory offer. New cardmembers receive a 0% introductory APR for 15 months and there is no balance-transfer fee (if balance transfer occurs within 60 days of account opening). Typically, balance transfer fees are equivalent to 3 percent of the amount of the balance transfer.
The Slate card is ideal for consumers who want to consolidate debt and focus their payments on eliminating the balance without having to incur interest.
Chase is not the only card issuer that offers these types of introductory deals. Capital One, Discover and Citibank will promote similar types of offers from time to time. However, the duration of the introductory interest rate may vary.
If you already have one of these card, leave a review here on MyBankTracker.
(Update: The article previously said that you have to spend $36 per week for Blue Cash Preferred to be a better choice than Blue Cash Everyday. The correction amount is $48.08 per week.)