PNC Bank, Visa Partner to Offer Easy Online Checkout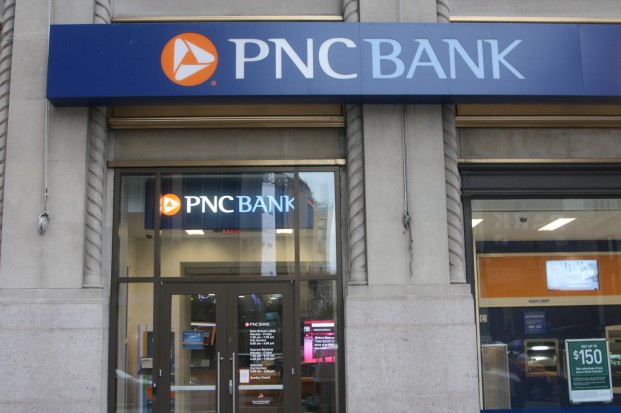 PNC Bank is the first bank in the country to team up with Visa to provide the V.me digital-wallet service to its Virtual Wallet customers. With this service, customers can pay for purchases at participating online retailer without going through the tedious chore of entering personal and card information.
"Consumers are shifting to a digital economy, and we believe the emergence of simple, secure payment technology will play a key role in helping customers manage their money," said Tom Kunz, senior vice president and head of e-business and payments at PNC, in prepared remarks.
More than 1.2 million Virtual Wallet customers can now use the service, which is expected to be offered to more than 6.3 million PNC accounts in 2013.
PNC's Virtual Wallet is combination of savings and checking accounts that focuses on easy money management.
After signing up for a V.me account, PNC Virtual Wallet customers can link their PNC cards and any other debit or credit card from any financial institution or card issuer. When they make checkout at a participating online merchant, they just provide their V.me username and password — no need to enter shipping information, card numbers, security codes and expiration dates.
In fact, Visa doesn't even share your full card number with the merchant, a feature that is touted as a security measure.
However, V.me only works with 23 e-commerce merchants including Rakuten Buy.com, ShoeBuy.com, BlueNile.com, Cooking.com and more. Visa recently added 1-800-FLOWERS.com as a participating merchant, and more are coming. Participating online retailers can be identified with a special V.me checkout button.
PNC Bank may be the first bank to partner with Visa on V.me but any consumer can sign up for a free V.me account and use the service as PNC Virtual Wallet customers would use it. The service accepts any Visa, MasterCard, American Express or Discover card.
Ask a Question