The Coolest Mobile Shopping Apps
Consumers have more control of the shopping process than ever before – thanks to mobile shopping apps that allow shoppers to find the lowest prices, research more information about products, and buy items both online and off with the press of a button.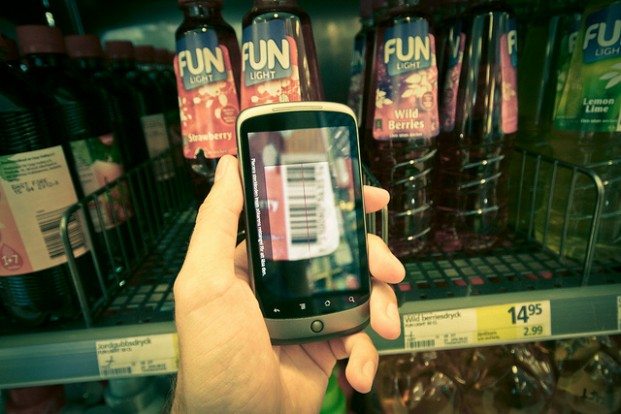 Retailers who ignore the rapidly growing mobile marketing and shopping app world are at a severe disadvantage over those who embrace it and take advantage of this technology to better serve their customers.
Research by Nielsen for a future U.S. Digital Consumer Report shows that 29% of smartphone owners are using their phones for activities related to shopping. Specifically, smartphone users rely on mobile shopping apps to compare prices and locate the lowest price on an item they wish to buy and read online reviews of products before they buy them.
Improve Your In-Store Shopping Experience
Have you ever seen people walking through stores with their smartphone in hand? While many people may simply have it ready for texting and phone calls while they're shopping, there is a good chance some of those shoppers are also using one or more mobile shopping apps.
Avoid the Checkout Lines: In a Mobile Shopping Survey conducted by Zoomerang, it was found that 40% of smartphone owners will leave without a purchase if the checkout line is too long. The AisleBuyer app seeks to assist participating retailers in avoiding the abandoned purchase by making it possible for shoppers to scan the items they want to buy and pay for it on their smartphones so they can avoid the checkout lines. Shoppers then show the receipt as they leave the store with their purchase.
AisleBuyer also provides product information with customer reviews, recommendations and stores the app owner's shopping history to provide coupons and discounts based on their habits.
Find the Lowest Price: Several price-comparison apps allow you to find the lowest price of an item you want to buy simply by scanning the barcode or taking a photograph of the item. Redlaser, Google Shopping, and ShopSavvy are all popular price comparison apps that help you avoid paying more than you need to for an item. If the item is cheaper online, you can make the purchase directly from your mobile phone and have it shipped to your front door.
Remember What to Buy: If you regularly visit a store and come home only to discover you forgot to buy something you needed, a shopping list app could put an end to second trips to the store. Out of Milk stores your data in the cloud, so you'll see changes whether you access your lists online or by phone. If you want to avoid buying things you already have, you can also use the Out of Milk app to keep track of what is already in your pantry.
Earn Rewards From Your Mobile Shopping Activities
Retailers hoping to encourage new customers to visit their business or turn a customer into a loyal shopper often rely on mobile shopping apps that offer rewards to their users. Rewards range from points that can be redeemed for goods or gift cards to discount offers and charity contributions.
"Kicks" for Visiting and Buying: For consumers who want to be rewarded for their shopping activity, the Shopkick app gives rewards points, called "kicks," for going into a store, scanning a product or bringing friends. It's a social media experience for smartphone-carrying shoppers, designed to build customer loyalty by offering location-based rewards to individuals as they go about their day. Rewards might include discounts off products or free items, and are generally earned from repeated visits and activity in a participating retailer. For shoppers who like to give back, kickbucks rewards can be donated to charities.
Points for Brands: The CheckPoints app rewards shoppers for purchasing certain brands and scanning the barcode. Points can also be earned through completing online offers or playing certain games. The points earned can be redeemed for Amazon or iTunes gift cards, gadgets, and airline miles.
Rewards for Check-ins: Some retailers are offering rewards simply for smartphone owners "checking in" to their location. The WeReward app for the iPhone lets you earn points and actual cash for checking-in or completing tasks. The program is tied to participating businesses and the app allows you to search for businesses based on categories. Going out to eat? Find a restaurant offering rewards points, visit and take a photo of yourself in the venue and submit. Points earned through WeReward can be exchanged for cash.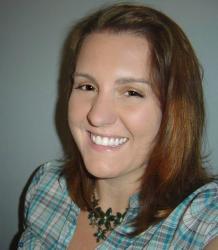 Debbie is a writer who specializes in parental finances, consumer spending and mortgages.
Ask a Question